When it comes to choosing a golf course, there are typically four things every golfer looks for: a challenging and fun layout, quality course conditions, atmosphere, and pricing. For those who are passionate about the sport of golf, finding these elements in a course is often very important. But have you ever wondered what the difference between a semi-private and public golf course is? Let's dive in and discover why semi-private courses can offer such great value.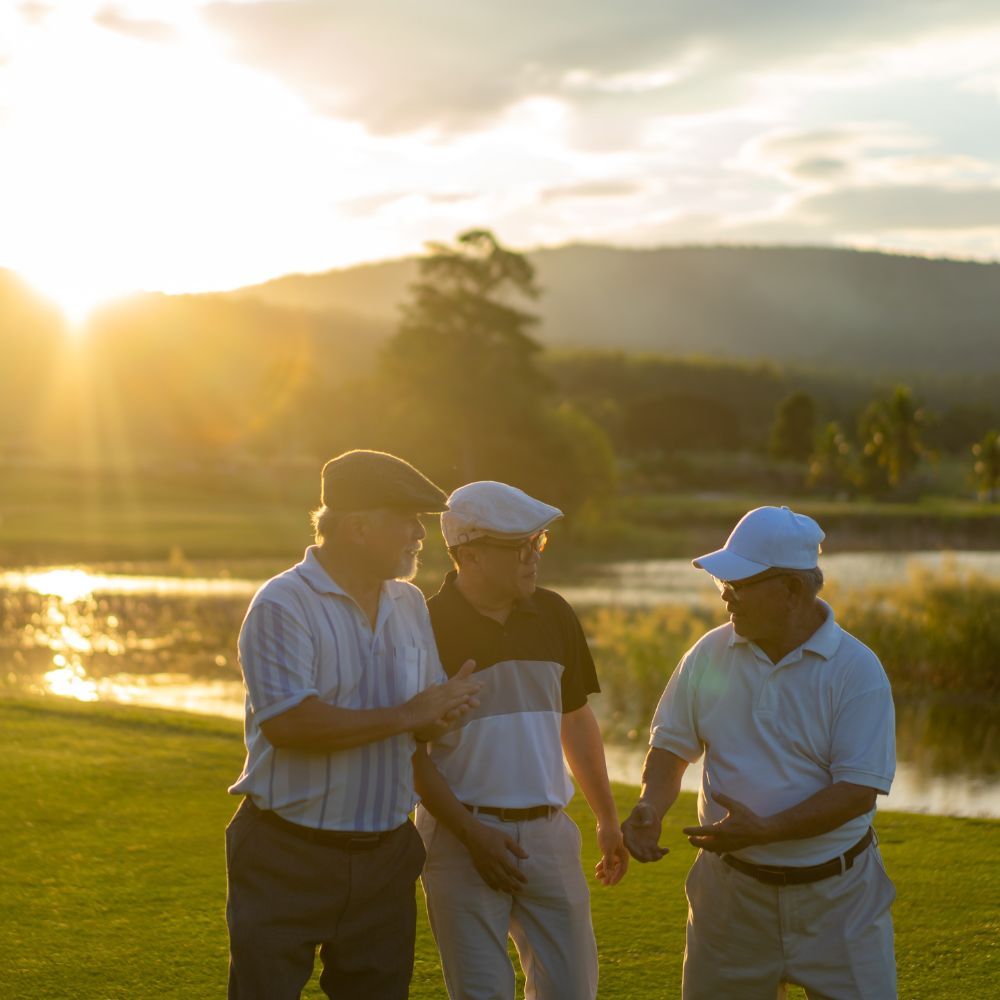 What is a Semi-Private Golf Course?
Are you looking for a golf course that has all the perks of a private one without the hefty price tag? Then you should consider playing on a semi-private golf course! A semi-private golf course is open to the public, but also offers memberships to private individuals or groups. These memberships can come with a variety of benefits, such as discounted rates on green fees, preferential tee times, and exclusive access to certain amenities on the property. This makes them less expensive than private golf courses while still offering some of the same perks.
The Benefits of Playing at a Semi-Private Golf Course
If you're looking for an affordable way to experience all that a private golf course has to offer, then playing at a semi-private golf course might be right for you. Here are some of the benefits that make semi-private courses so attractive:
• Lower Prices: Semi-private golf courses are often less expensive than private golf courses. But they typically have a slightly higher price point than municipal ones. So if you're looking for an affordable way to enjoy the experience of playing on a private course without having to pay top dollar, then semi-private golf courses are definitely worth exploring.
• Exclusive Access: When you join a semi-private club, you gain access to exclusive amenities that aren't available at other courses (e.g., discounts at the pro shop, free rounds of golf for members, members' day, driving range privileges, and food and beverage discounts). You may also get preferential tee times and the ability to book further out. This allows you to play when it's most convenient for your schedule. You will also get access to special tournaments and events hosted by the club.
Many semi-private golf clubs also have additional perks for members - private locker rooms, access to tennis courts and a swimming pool, and member-only areas such as a private bar or card room. You certainly won't find amenities like this at your local public course.
• Pristine Conditions: You've probably heard the saying: "membership has its privileges". And this is certainly the case with private golf courses and even semi-private courses. If you've been fortunate enough to play at a high-end private golf club you know it can be a treat to play the flawless greens, perfectly manicured fairways and level tee boxes. And sometimes it feels like you are the only one on the course.
You can enjoy a similar experience at semi-private golf courses. With higher prices for the general public in addition to member dues you can count on a better overall playing experience - a better pace of play, less overall play, and a much better-groomed course. And it's fair to say that members tend to take better care of the course than a non-member. And you can also assume that a higher green fee will usually attract a more experienced player.
In summary, semi-private courses have bigger budgets than local city-owned public courses. This translates into better maintenance and better services for better golfers.
• Variety of Options: With so many different types of semi-private courses available, there's something for everyone from beginners to seasoned veterans. Whether you're looking for a fun resort course or a classic old-school course, there's sure to be something out there that meets your needs.
• Social Opportunities: Joining a semi-private club can be extremely rewarding from a social standpoint as well. You'll have opportunities to meet new people and make connections through your membership, which can help broaden your network and lead to new business opportunities. On top of that, many clubs offer discounted rates for friends and family members who accompany members on their rounds—so it can be fun and cost-effective too!
Playing at a semi-private golf course offers plenty of advantages over a private course or muni—it gives you access to all the perks and amenities found in private clubs without having to pay top dollar for them. Plus, since these courses are open to both members and nonmembers alike, they tend to have a better social vibe making it easier to meet other players and make new friends! So if you're in search of the ideal golfing experience where you can enjoy yourself while sharpening your skills on the green, then head over to your nearest semi-private course today!
And if you're hitting the road see below.