The year was 1979. The Event - The Open Championship, golf's oldest pursuit of glory. The course - The hallowed grounds of Royal Lytham & St Annes where heroes and legends are born.
On Championship Sunday a dashing 22-year-old named Seve Ballesteros stood on the 16th tee - the Claret Jug in his sights. His drive on the short but demanding Par 4 veered off viciously to the right and landed in a temporary parking lot 60 plus yards from the fairway.
With his vivid imagination and swashbuckling style, the maestro pulled off the greatest shot of his career. - a magical 9 iron that led to a 20-foot birdie putt and ultimately the Claret Jug. It wasn't just a shot; it was art, and it showcased the dance between talent and understanding loft and trajectory. It's a testament to the fact that in golf, understanding your tools can turn dire situations into legendary tales.
Now, you might be wondering: What's the big fuss about loft? Simply put, loft is the angle of the clubface that controls trajectory and dictates distance. It's a critical factor in golf club design and could be the difference between landing on the green or landing in a hazard. From golf's humble beginnings, when golfers had to navigate the challenge of wooden sticks, to the modern era where design and tech are meticulously intertwined, the evolution of loft is a captivating tale.
Let's geek out a bit. The science behind loft dives deep into the heart of physics, explaining why your ball sails gracefully through the air or sometimes doesn't! It's a blend of art and science, and understanding it can significantly change your game and the way you play it. To help with that, we've crafted a detailed golf club loft chart, illustrating the typical lofts of various clubs from drivers and woods to irons and specialty clubs.
Diving deeper, did you know that modern irons have undergone a "loft strengthening" phase, leading to longer distances? Or that the choice of driver loft has a big deal to do with your swing speed? Each club, whether it's the big stick, your trusty 7-iron, or your par-saving wedges, has a story to tell.
However, with the multitude of brands out there, each with its own philosophy on loft, making an informed choice can be a daunting task. This is where understanding different brands and the magic of custom fitting comes in. There's no one-size-fits-all in golf, and by tailoring your clubs to your unique swing and swing speed, you set yourself up for success.
We wrap it all up by discussing common pitfalls golfers, both novices and seasoned veterans, fall into when it comes to lofts. But don't fret; we have insights from the pros to help you navigate the world of golf club lofts. Whether you're a mid-handicapper looking to lower your handicap or a beginner learning the game, understanding loft is critical. So, let's jump right in, and who knows? Maybe the next memorable shot that becomes the talk of the clubhouse comes off your favorite low-lofted iron.
💖
Golf Club Loft Chart Highlights: It is important to note that not all Loft Charts you find online are accurate. We intend to change that. We have spent countless hours researching the EXACT specifications from different manufacturers. For example, our Standard Iron Lofts Vs. Modern Iron Lofts Chart features current specifications from Titleist, Callaway, TaylorMade, Mizuno, Cleveland, Ping, and PXG. We looked at the top-selling irons for players irons like blades and musclebacks. We analyzed modern irons from distance irons to game improvement irons. We're golfers just like you and we want you to know that you can rely on ReviewsRanked for trustworthy and accurate information. Our goal is simple: We want to empower you with the best and most reliable information so that not only do you become a better golfer but you find more enjoyment on the golf course. Thanks for Reading!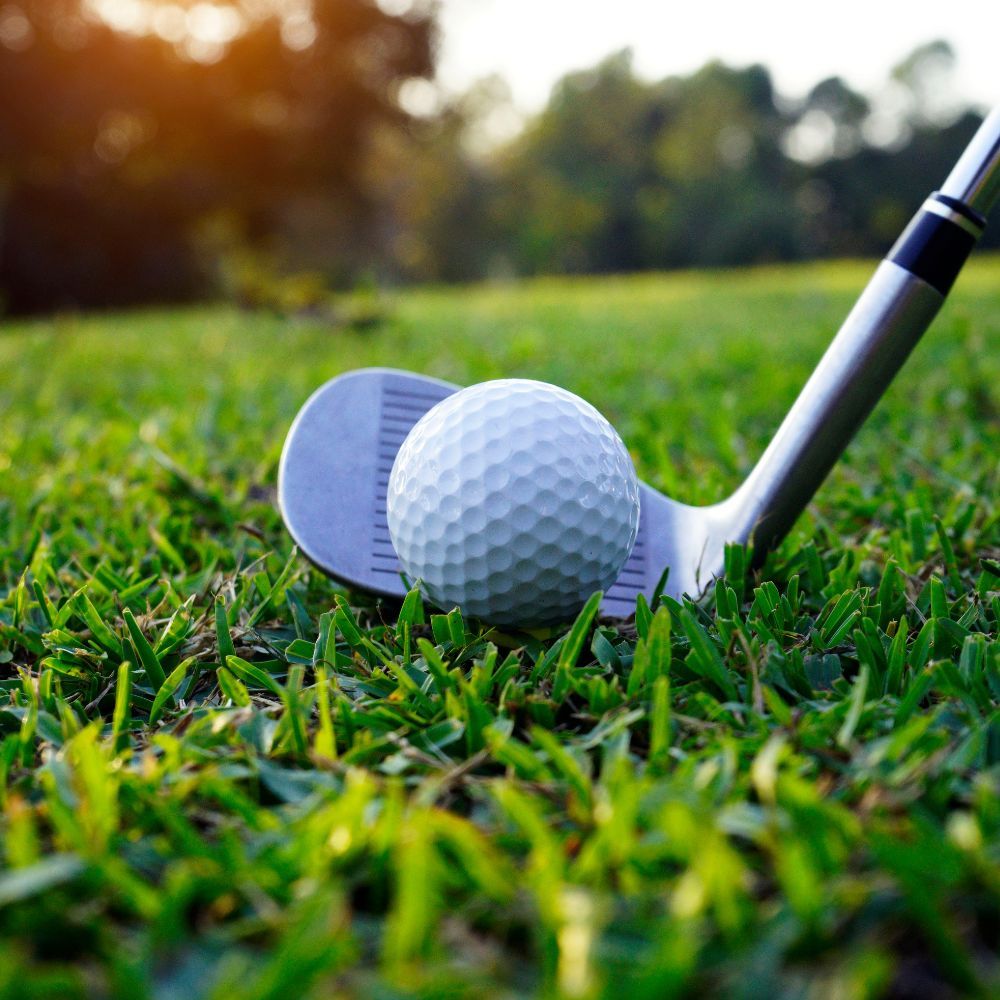 Golf Club Basics: How Loft Makes or Breaks Your Game
Your first tee shot of the day - a beauty that leaves around 125 yards to a tight pin on the back of the green. As you approach your ball you begin to assess your options. 120 yards to the middle of the green - 131 to the back. Should be a pitching wedge. But you're hitting into a bit of a headwind.
So you think to yourself, maybe I should hit a 9-iron - less loft, lower ball flight. But you're indecisive. You don't really know the lofts of your clubs and how far or high they go relative to each other.
This my golfing friends is exactly why knowing your loft is so important.
What is Loft?
Simply put, loft is the angle of the clubface as it's positioned on the shaft. Or more technically loft is the angle created between the clubface and the ground. Think of it like the tilt of the clubhead that helps you to control how high or low the golf ball will fly.
The loft of your golf club is a fundamental measurement, measured in degrees that affects how much spin and the launch of the ball you generate with your swing. This is directly related to the distance your golf ball travels.
The larger the angle of your clubface, the higher the degrees of loft and the higher the iron number or wood. Every club in your golf bag has a different degree of loft. Aside from your putter, the lowest lofted club in your bag is the driver which typically ranges from 6.5 degrees to 11.5 degrees. Your irons will typically range from 19 degrees (your 3-iron) to 60 degrees (your lob wedge).
Loft is your best friend when it comes to launching the ball into the stratosphere. The greater the loft, the higher your ball flight. On the flip side, less loft creates a shallower angle, which is perfect for lower shots or that famous Tiger Woods stinger.
The loft of a club can vary depending on the golfer's swing characteristics and preferences, and some lofts on clubs can be custom to the type of swing. The most variance will most likely be with driver clubs, but other golf club loft angles may vary as well.
Let's take a look at a general range of lofts with this Comprehensive Golf Club Loft Chart. We'll break down more specific loft details as we continue this journey and explain why sometimes there's a significant difference in the loft of the same club.
The Genius of Golf Club Design: How It Transforms Loft and Elevates Your Game
The construction of the golf club is a major factor in how it impacts your loft, trajectory, and how far you hit it. Let's break it down:
Materials Matter: Different materials like titanium or carbon fiber have unique properties that make them lighter resulting in potentially higher swing speeds. This can optimize your loft creating better spin rates and launch angles for longer straighter drives.
Groove Dynamics - Spin Control: The club's grooves help control the ball's backspin, influencing ball flight and lift.
The Flex Factor: Your shaft flex whether stiff, regular, or other can have a significant impact on the loft. It can either add to the loft or provide you with more control, depending on its stiffness. Remember though shaft flex should match your swing speed, your mechanics, and your preference.
Club Head Shape and Size: Although your clubhead size does not directly affect the loft it does affect the moment of inertia, the sweet spot, and forgiveness. This means it could be easier to generate a higher ball flight - hybrids are a good example of this.
Adjusting Driver Loft: Some clubs like your driver and fairway woods often come with an adjustable loft feature. This gives you more control and the opportunity to increase your distance and launch angle.
The Importance of Kick Point: The point at which your shaft flexes the most—known as the kick point—will result in either a higher or lower trajectory. Understanding this design element can help you customize your clubs to suit your game and desired loft.
Your Ultimate Guide: Detailed Insights into Golf Club Lofts Revealed
Have you ever been out on the golf course, paired with a scratch golfer, and watched in awe as they effortlessly launched 5 and 6 irons into the stratosphere? It's like they had tiny jetpacks strapped to their golf ball. You think to yourself how can this be - my wedges don't even go this high? What kind of crazy wizardry is this?
Okay, let's spill the secret: It's all about the golf club's loft. Each club in your bag, from the driver right down to your sand wedge, has its own unique loft. And get this, your swing speed also plays a starring role in this high-flying drama.
You might be crushing it with your driver, but what if your swing speed could benefit from a lower loft? And what if you could generate a higher launch angle and more distance? Who wouldn't want that?
But here's the deal: Understanding loft isn't just for pros, scratch golfers, or the physics aficionados among us. This comprehensive guide will take you on a journey through the whole set, from the drivers and woods you use for those long, glorious drives, to the wedges and specialty clubs that make or break your game. It's time to get educated because knowing your lofts could be the game-changer you've been looking for.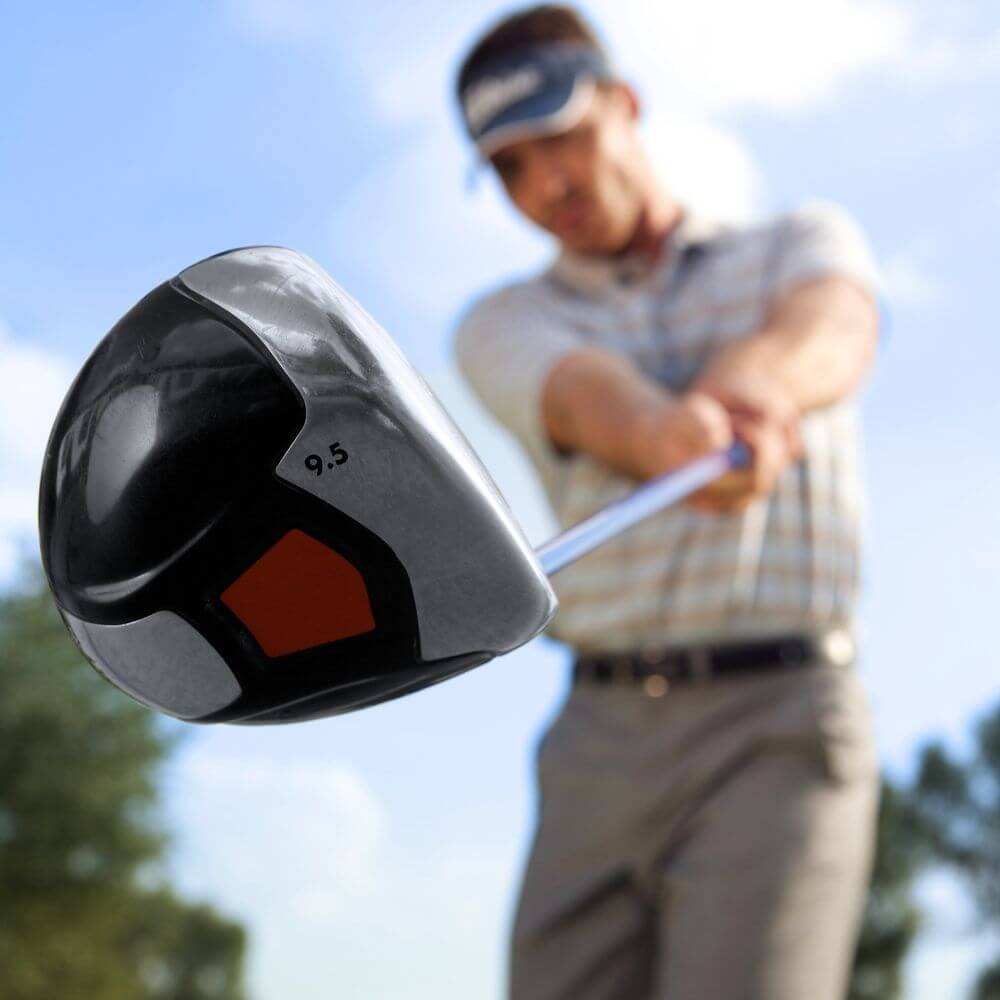 The Question Evey Golfer is Asking: What Loft Driver Should I Use?
Flashback to the 2019 Presidents Cup where a super pumped up (literally) Bryson Dechambeau delofted his driver from 6.5 degrees to a staggering low 4.8 degrees. Yes, you read that right. That's a crazy number reserved for long-drive contestants.
Now we're not suggesting you lower your driver loft or even follow the modern trend of higher driver lofts. What we're going to do is help you find the right driver loft for your swing speed and your specific game. We'll do this by combining a driver loft chart with a driver swing speed chart.
Plus we'll share some enlightening industry trends that we promise will surprise you and have you rethinking your 9 vs 10.5 driver and what degree driver generates the most distance for your swing speed.
Driver Loft Chart
So, there's your starting point for selecting your perfect driver - know your swing speed and match that with your preferred loft. But that's not the whole story. There's one super important element missing from this equation and it's not discussed enough with your average golfer. Drum roll please - Angle of Attack. This affects your launch angle and spin Let's see how this and other industry trends are reshaping the ideal driver loft.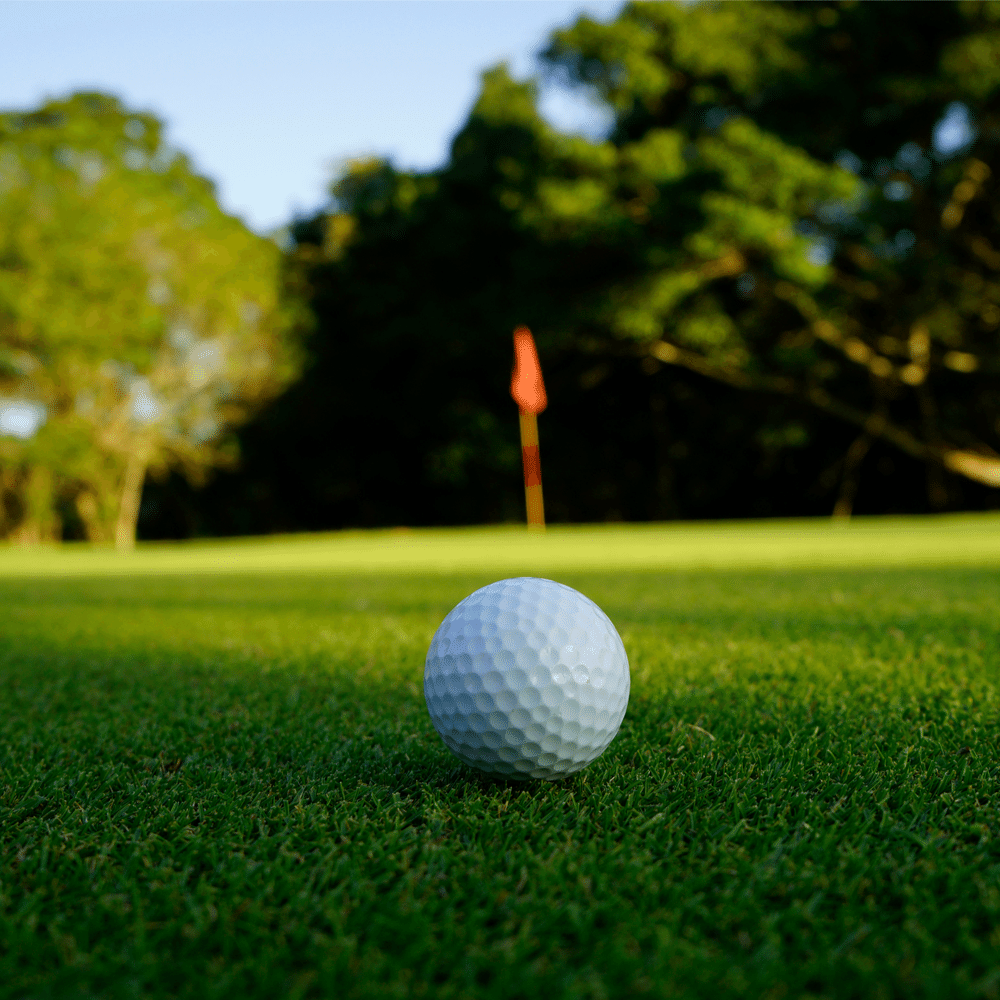 The Angle of Attack: Your Secret Golfing Weapon
Did You Know?: The angle between the club's path and the ground, known as the angle of attack (AoA), can be a game-changer. According to Golf Magazine a study found that with a 0-degree AoA (a neutral angle), a 9-degree driver could give you an extra 7 yards! But if you have a positive AoA, meaning you hit up on the golf ball, a 9-degree driver could be your go-to club. On the other hand, if you're more of a negative AoA swinger (hitting down on the golf ball), a 10.5-degree driver might suit you better due to a higher launch angle. Ultimately what matters most is understanding your angle of attack. This will help you optimize your driver loft.
Embracing Technology: The Launch Monitor Revolution
Data at Your Fingertips: Remember the days when choosing a driver was more of an art than a science? Well, in today's modern game technology like launch monitors, the golf ball, and modern drivers has changed the game. Launch monitors can give you real-time data on everything from your swing speed to your attack angle. In fact, modern launch monitors can measure over 25 different data points. So, you can now make informed decisions and fine-tune your game just like the pros.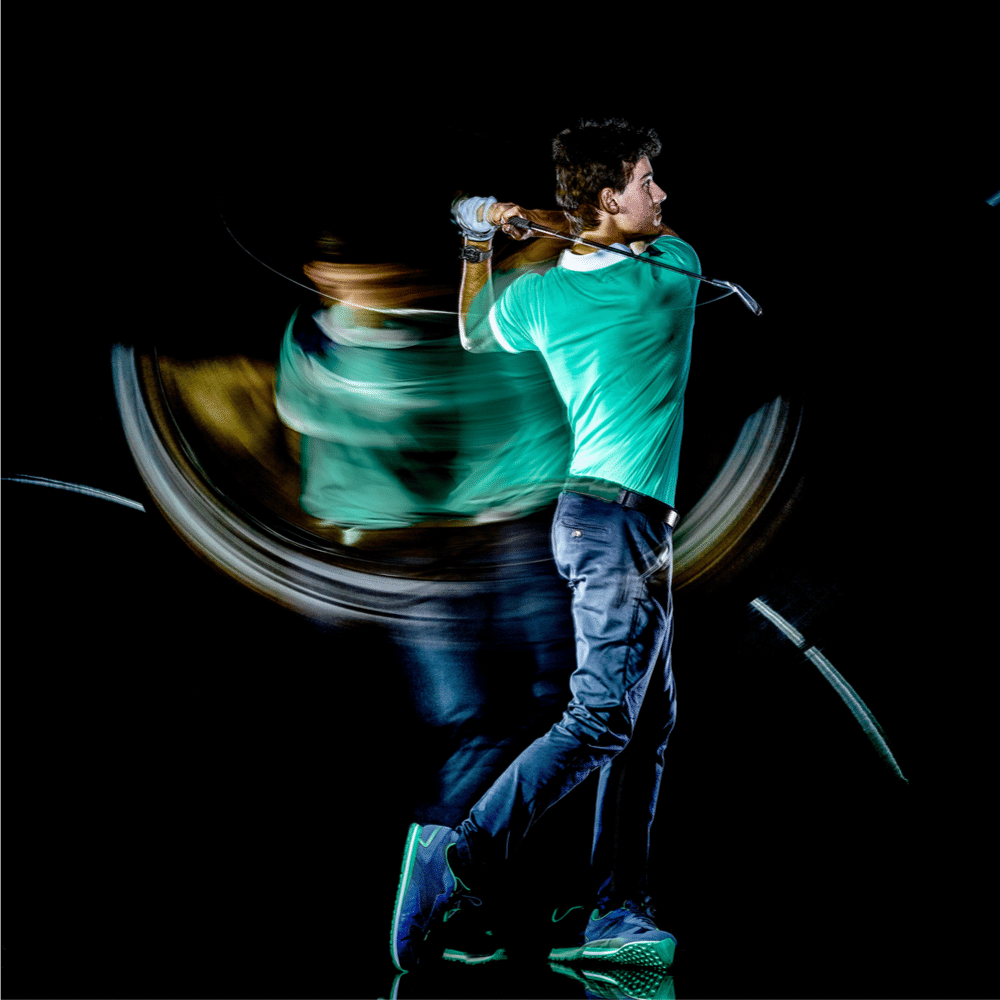 The Swing Speed Conundrum: Loft Isn't Everything
A Surprising Twist: In 2020, a Golf Digest article highlighted a surprising comparison between the big-hitting, Brooks Koepka,  and Jin-Young Ko, a No. 1-ranked player (at the time) on the LPGA Tour. Despite swinging nearly 30 mph slower than Koepka, Ko was using a driver with a lower loft than Koepka  - 9 degrees vs 10.5 degrees. This defied conventional thinking that slower swing speeds go hand-in-hand with higher lofted drivers. What's even crazier is that the ladies on tour have on average a positive angle of attack while on the PGA tour men have a negative angle of attack (on average). This is why we've seen a modern-day shift to higher lofted drivers on the PGA tour.
So, what have we learned? Swing speed and loft are intertwined. But there's more to consider and one size doesn't fit all. Sure if your swing speed is less than 80 mph 11 to 12 degrees or more is probably your best bet. And unless you have a positive angle of attack you probably shouldn't be playing a low lofted driver.
The biggest lesson or takeaway here is to take advantage of custom fitting because you have your own swing speed, your own angle of attack, and your own personal preferences. And with technology and so much data available, there's no excuse.
The A to Z of Golf Woods: Understanding Lofts for Every Situation
Welcome to the beautiful and sometimes complex world of golf, where every detail matters—from the dimples on your golf ball to the loft of your woods. If you're serious about improving your game, understanding the different types of woods and their lofts is a must. It's the kind of knowledge that separates weekend warriors from club champions. Ready to level up your game? Let's get started.
2-Wood
Loft: 11-13 degrees
Purpose: The 2-wood is a rare beast, although at 12 degrees it can be considered a driver depending on the manufacturer. It is designed for those who want distance similar to the driver but want the control of a 3-wood. It's great for using off-the-tee when you need a bit more control and you just don't trust your driver.
3-Wood
Loft: 13-16 degrees
Purpose: The 3-wood is your trusty sidekick for long fairway shots and often off the tee when finding the fairway is critical. It's an important club that can help you out in a variety of situations, especially a strong 3 wood - 13 to 13.5 degrees.
4-Wood
Loft: 16-18 degrees
Purpose: This fairway wood offers the perfect middle ground between a 3-wood and 5-wood, giving you a bit more loft without sacrificing too much distance. It's a great choice when you need power and loft out of the rough.
5-Wood
Loft: 18-21 degrees
Purpose: For many amateurs, who have trouble with low-lofted irons like the 2 or 3-iron this club gets a lotta love. It's easy to get airborne and ideal for long par 3s and long approach shots when you need the ball to land softly on the green. And like the 4-wood, it's great from the rough.
7-Wood
Loft: 21-24 degrees
Purpose: The 7-wood can be your go-to club when you need to get the ball up quickly, perhaps to clear a tree or hazard. It's easier to hit than a long to mid-iron. It's not uncommon to find them in the bags of PGA players and senior tour players.
9-Wood
Loft: 24-28 degrees
Purpose: This is a specialty wood, often replacing mid irons for players who prefer the feel and ease of use hitting a wood. They're perfect for high, soft shots, especially from difficult lies. Along with the 7-wood these were found in players' bags at the 2023 PGA Championship.
From Tradition to Innovation: A Comprehensive Guide to Iron Lofts
You arrive at the 17th hole, a tricky par 3 featuring an island green. You're one stroke behind your buddy. The pressure is on. You pull out your favorite club, a 7-iron. It's been in your bag for years and rarely lets you down.
But then you glance over at your buddy. He pulls out an 8-iron. He just bought a brand-new set of modern irons and has been outhitting you all day long. It's definitely getting on your nerves especially since you've always been longer than him.
Is it the clubs, or is it you?
Understanding the evolution of golf irons could be the key to unlocking a better, longer game. So, let's dive into the world of traditional vs. modern iron lofts (this includes game improvement irons), explore the shift towards stronger lofts, and examine how the pros and amateurs differ in their iron and loft choices.
Standard Iron Lofts Vs Modern Iron Lofts
The Shift Towards Stronger Lofts in Modern Irons
You might be wondering, "Why are modern irons stronger in loft (have a lower loft)?" Well, it's all about distance and forgiveness. Simply put - they're easier to hit despite the lower loft. Manufacturers have been tweaking lofts to help beginners and higher-handicap golfers have a more enjoyable time on the golf course. A more forgiving club with a lower center of gravity allows you to hit the golf ball further and higher with the same swing speed. Even your mishits go further.
But what are the trade-offs?
The Case for Traditional Lofts
If you're a low handicapper traditional lofts may be better for your game.
More Control: The ability to spin the ball allows you to have better control over your ball flight and approach shots into the green.
Playability: Need a draw or a soft fade? A smaller clubhead combined with a classic design allows you to work the golf ball - a must for scratch golfers or aspiring low handicappers.
That Buttery Soft Feel: There's something about hitting a traditional iron that allows you to feel the ball on the clubface. If your game is good enough you can use that feedback to quickly figure out what you're doing right or not so right.
It's important to note that the benefits of traditional or game improvement irons depend on the quality of your game, your swing mechanics, and your personal preferences. At the end of the day, there's no substitute for a professional club fitting to figure out what type of irons and lofts work best for you.
The Loft Game: Pros vs. Amateurs
The Pro's Edge: The best in the game do this for a living. They have access to the finest coaches, the latest technology, and club manufacturers at their beckoning call. They can test a new driver at a 9.4 degree loft, customize their sand wedges, and change a club's specs in a days notice.
The Amateur's Off-the-Shelf Approach: Typically, amateurs opt for off-the-rack options that are geared toward maximizing distance and offering greater forgiveness, all wrapped up in enticing marketing claims.
Generally speaking, it's about customization vs. accessibility. But there's no reason you can't fine-tune, your gear too!
Hybrid Hype: Why These Clubs are Taking Over Golf Bags Everywhere
Golf is a game of tradition but technology is pushing the envelope. Enter the world of golf hybrids, the new kids on the block. They've quickly become fan favorites. Why? Because they're the Swiss army knife of golf and they're easier to hit than a low lofted golf club. The hybrid club offers the forgiveness of a wood with the control and versatility of an iron. They've even been known to help your short game with some pretty nifty chipping options. They're especially popular among amateur golfers and seniors, but even the pros are starting to swap out their long irons for these versatile clubs.
The Ultimate Golf Club Loft Chart for Hybrids
2-Hybrid: Generally between 16-18 degrees of loft
3-Hybrid: Usually falls in the 19-21 degree range
4-Hybrid: Often comes with a loft of 22-24 degrees
5-Hybrid: Typically features a loft of 25-27 degrees
6-Hybrid: You'll find these lofts ranging from 28-31 degrees
7-Hybrid: These can go up to 32-35 degrees of loft
The Short Game Blueprint: How to Choose the Right Wedge Lofts
How many times has this happened to you?
You're playing the 18th hole, a shortish Par 4. You launch a beautiful drive that's left you just shy of the green. But you're sitting behind a steep bunker. What now?
Do you go for glory with a high-risk flop shot over the bunker, or play it safe with a simple chip-and-run? The choice of your wedge and understanding its loft could be the difference between putting for a birdie or an agonizing bogey. That's the power of the wedge, the club that can save or ruin a round. So let's talk about wedge lofts, types, and the all-important concept of gapping.
Different Types of Wedges and Their Typical Lofts
Pitching Wedges (PW)
Typical Pitching Wedge Loft: 40-48 degrees
Purpose: The pitching wedge is a versatile club and essential for your short game. It is designed to be used for approach shots to the green when you're in between a 9-iron and your gap or sand wedge. It can also provide a lot of help around the green, especially for longer chip shots.
Gap Wedges (GW)
Typical Gap Wedge Loft: 48-52 degrees
Purpose: As the name suggests, the gap wedge fills the "gap" when it's a battle between your pitching wedge vs sand wedge. It's perfect for those in-between distances where a full swing with a pitching wedge would be too much and you can't quite get there with a sand wedge. You may also hear this called an approach wedge.
Sand Wedges (SW)
Typical Sand Wedge Loft: 52-58 degrees
Purpose: Designed for greenside bunker shots, where you need a higher loft and bounce to get your ball up and down. The sand wedge can also be used for shorter shots and chips or pitches to the green.
Lob Wedges (LW)
Typical Lob Wedge Loft: 58-64 degrees
Purpose: This is the shortest-hitting club in your golf bag with the highest loft. Think of it as your Hail Mary club for when you need to get the ball up quickly and land it softly. It's the perfect choice for flop shots or when you need a super high trajectory to clear a hazard.
Importance of Wedge Gapping in the Short Game
Wedge gapping is all about ensuring there are consistent distance intervals between each of your wedges. This allows you to have a club for every situation, making your short game more versatile and effective.
From a technical standpoint, wedge gapping is all about optimizing your loft angles for consistent distance control. For instance, if you have a pitching wedge at 44 degrees that goes 120 yards and a sand wedge at 56 degrees that goes 90 yards, adding a 48-degree wedge can perfectly bridge the distance gap. When you eliminate a loft gap you can also eliminate those awkward half-swing situations, giving you full confidence in your club selection.
This allows for more precise shot-making, enabling you to attack the pin from a wider range of distances. And a big reason why you see so many professional golfers and scratch golfers carry four wedges in their bag.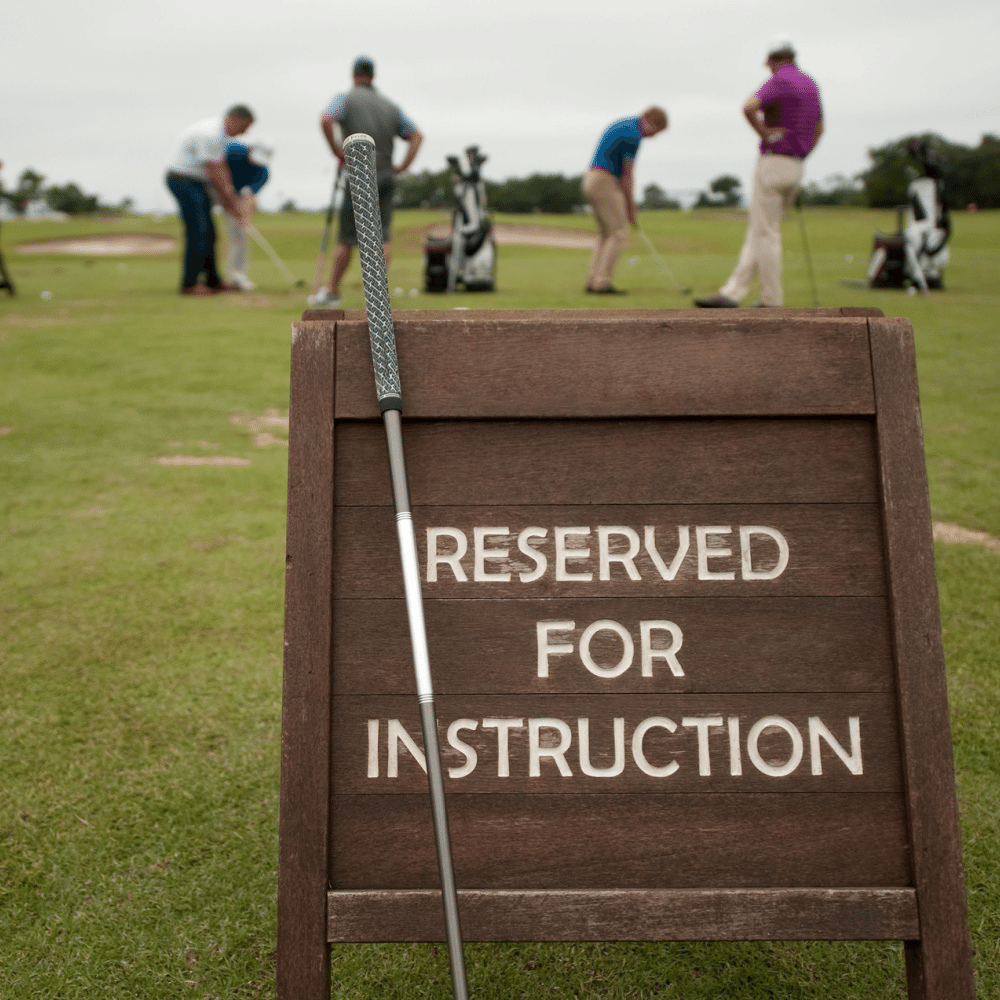 The Tale of the Mysterious Putter Loft
Imagine you're on the 18th green, eyeing that game-winning birdie putt. You take what seems to be a perfect stroke. But the ball bounces and skids past the hole. This isn't the first time today - Something's off.
Could the loft of your putter be the unseen villain? We asked our friends at Golf Magazine for some help on this one. Here's what they had to say.
Traditional Putter Loft: Putters usually have a loft between 3° and 4°, which is meant to help the ball roll just right.
The Skid Saga: Choose the wrong loft, and your ball might skid too far, ruining your distance control and line.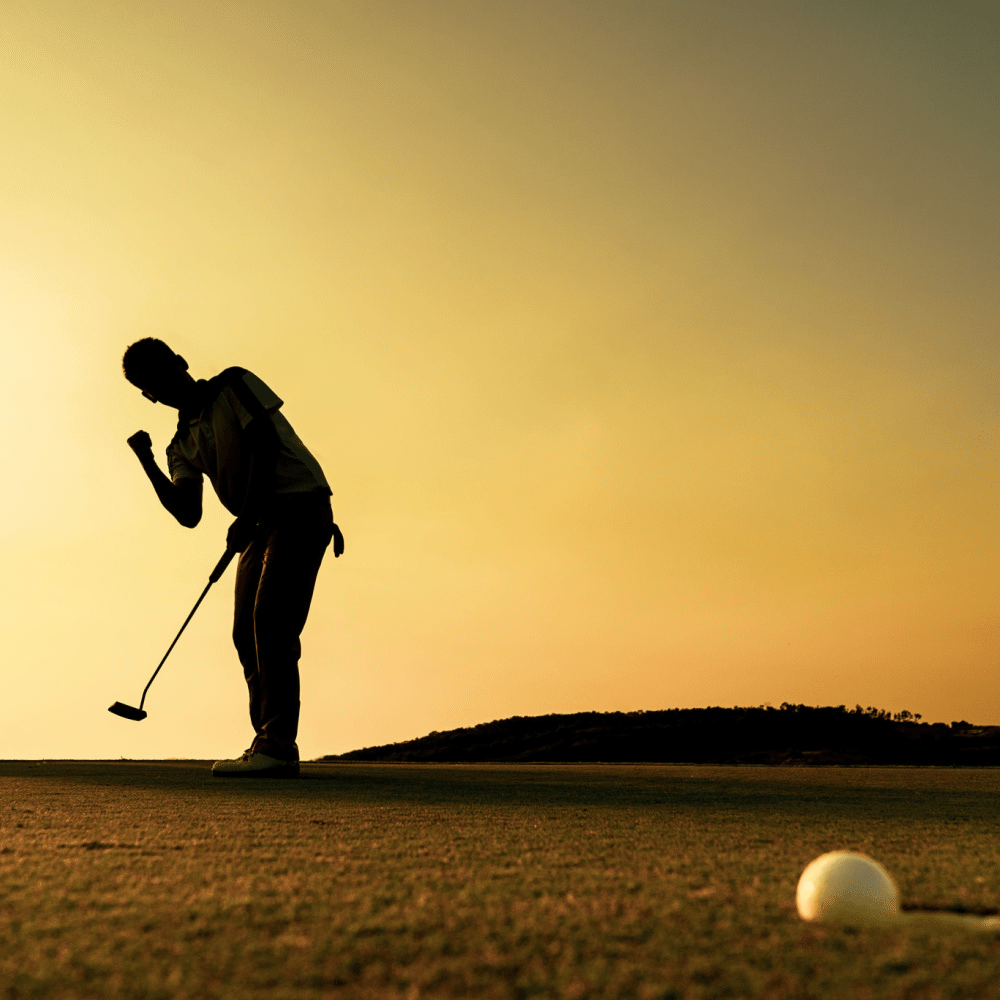 Why is Loft a Big Deal?
The Loft Conundrum: An incorrect loft can either add unwanted backspin or make your ball bounce, neither of which is good for sinking putts.
The Art of Choosing Loft
Your Perfect Match: The ideal dynamic loft is about 3.5°-4°, but this can vary based on your stance and the type of greens you're playing on.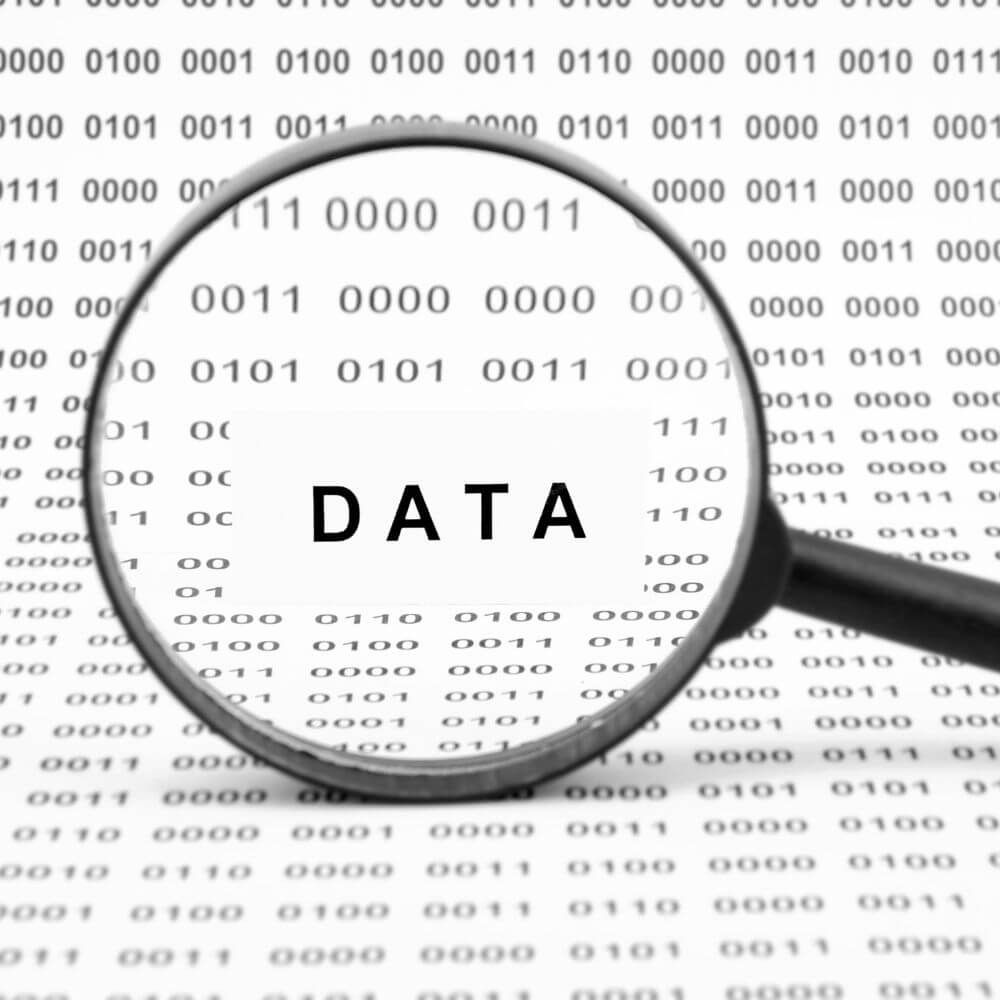 From Titleist to TaylorMade: Understanding the Loft Spectrum Across Brands
So, we've covered the A to Z of different loft angles, from drivers and fairway woods to irons, hybrids, wedges, and even the often-overlooked putter. But guess what? There's another layer to this onion, and it's all about brands. Yep, that's right, not all 7-irons or pitching wedges are created equal.
Different golf club manufacturers have different philosophies when it comes to loft, and understanding these nuances can have a significant impact on your game. In fact, the crazy thing is there is no standard loft angle among manufacturers and different golf clubs.
So, how do you navigate this brand landscape to find the perfect fit for your playing style? Stick around as we unravel this often-overlooked aspect of golf with yet another golf club lofts chart - This one by some of the top-selling irons on the market today.
The Big Names
Callaway: A blend of tradition and AI technology.
| | | |
| --- | --- | --- |
| | Callaway Apex Pro | Callaway Paradigm X Irons |
| Golf Club | Traditional Iron Lofts (Degrees) | Game Improvement Iron Lofts (Degrees) |
| 3-Iron | 19° | |
| 4-Iron | 22° | 18.5° |
| 5-Iron | 25° | 21.5° |
| 6-Iron | 29° | 24.5° |
| 7-Iron | 33° | 27.5° |
| 8-Iron | 37° | 31.5° |
| 9-Iron | 41° | 36° |
| Pitching Wedge | 45° | 41° |
| Gap Wedge | | 51° |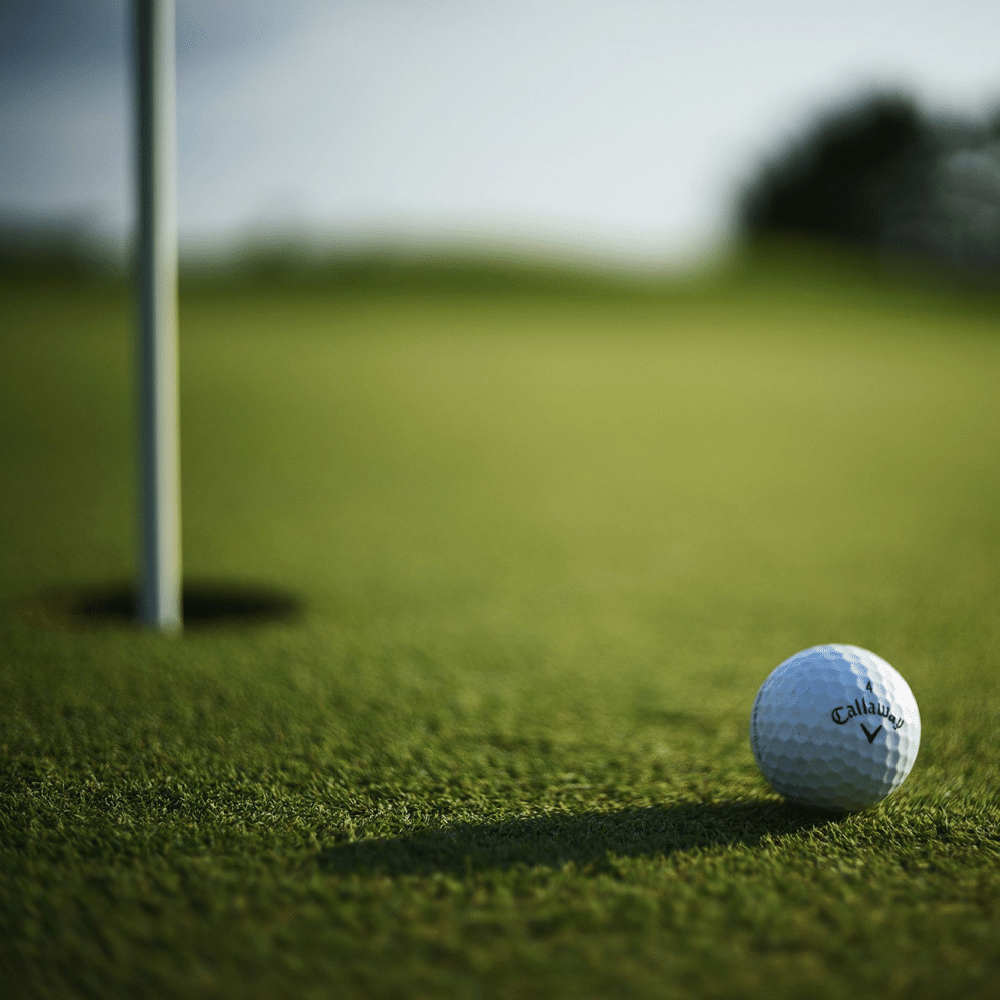 Titleist: Tiger Woods's original brand on tour - Known for its classic designs.
| | | |
| --- | --- | --- |
| | Titleist T100 | Titleist T350 |
| Golf Club | Traditional Iron Lofts (Degrees) | Game Improvement Iron Lofts (Degrees) |
| 3-Iron | 21° | |
| 4-Iron | 24° | 20° |
| 5-Iron | 27° | 23° |
| 6-Iron | 30° | 26° |
| 7-Iron | 34° | 29° |
| 8-Iron | 38° | 33° |
| 9-Iron | 42° | 38° |
| Pitching Wedge | 46° | 43° |
| Gap Wedge | 50° | 48° |

TaylorMade: Tiger's new brand of choice - These guys are all about innovation.
| | | |
| --- | --- | --- |
| | TaylorMade P7MC | TaylorMade Stealth |
| Golf Club | Traditional Iron Lofts (Degrees) | Game Improvement Iron Lofts (Degrees) |
| 3-Iron | 20° | |
| 4-Iron | 23° | 18.5° |
| 5-Iron | 26° | 21° |
| 6-Iron | 30° | 24° |
| 7-Iron | 34° | 28° |
| 8-Iron | 38° | 32° |
| 9-Iron | 42.5° | 37° |
| Pitching Wedge | 47° | 43° |
| Gap Wedge | | 49° |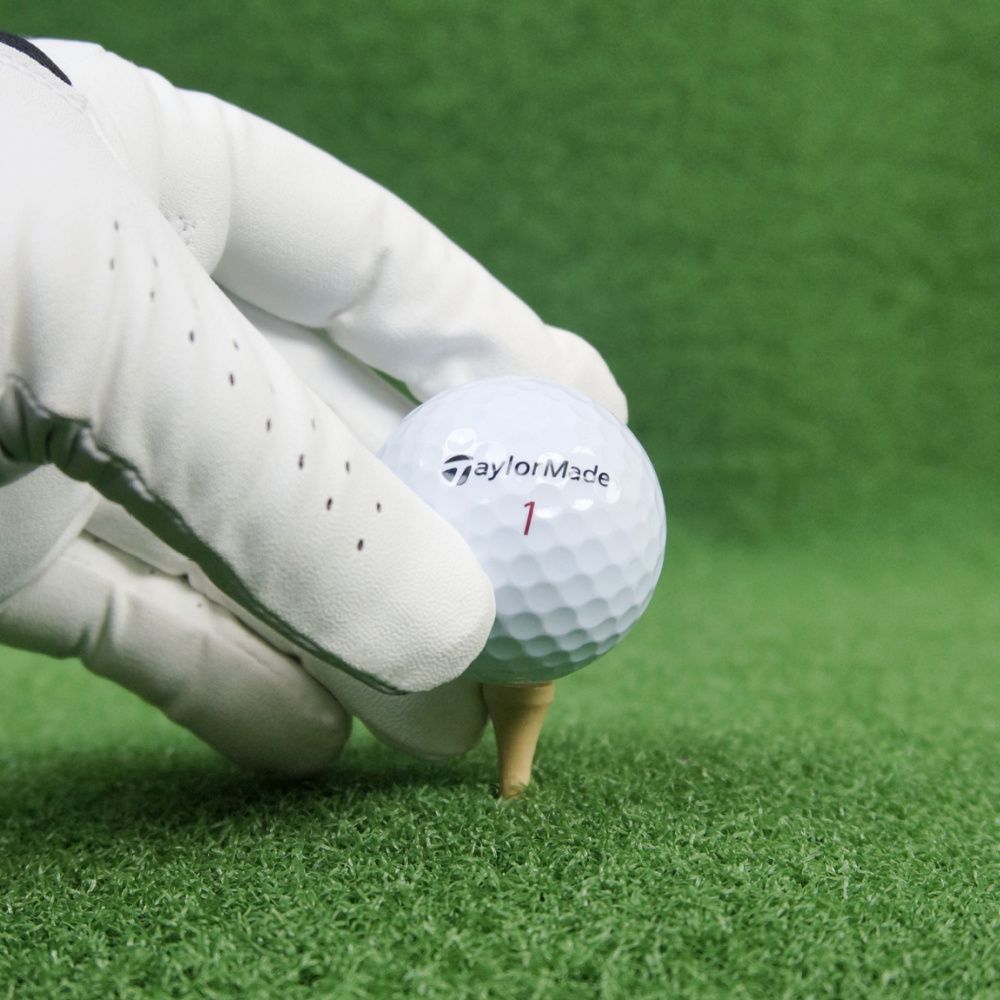 The Impact
Different brands offer different lofts to cater to various playing styles and preferences. A stronger loft might give you more distance but could compromise on control and spin. Understanding these variations can help you make an informed decision when choosing a brand.
How to Choose the Right Brand and Loft for Individual Playing Styles
The Long-Hitter
If you're all about distance, you might lean toward brands like TaylorMade or Callaway that offer stronger lofts. But remember, distance isn't everything; make sure you're not sacrificing too much control.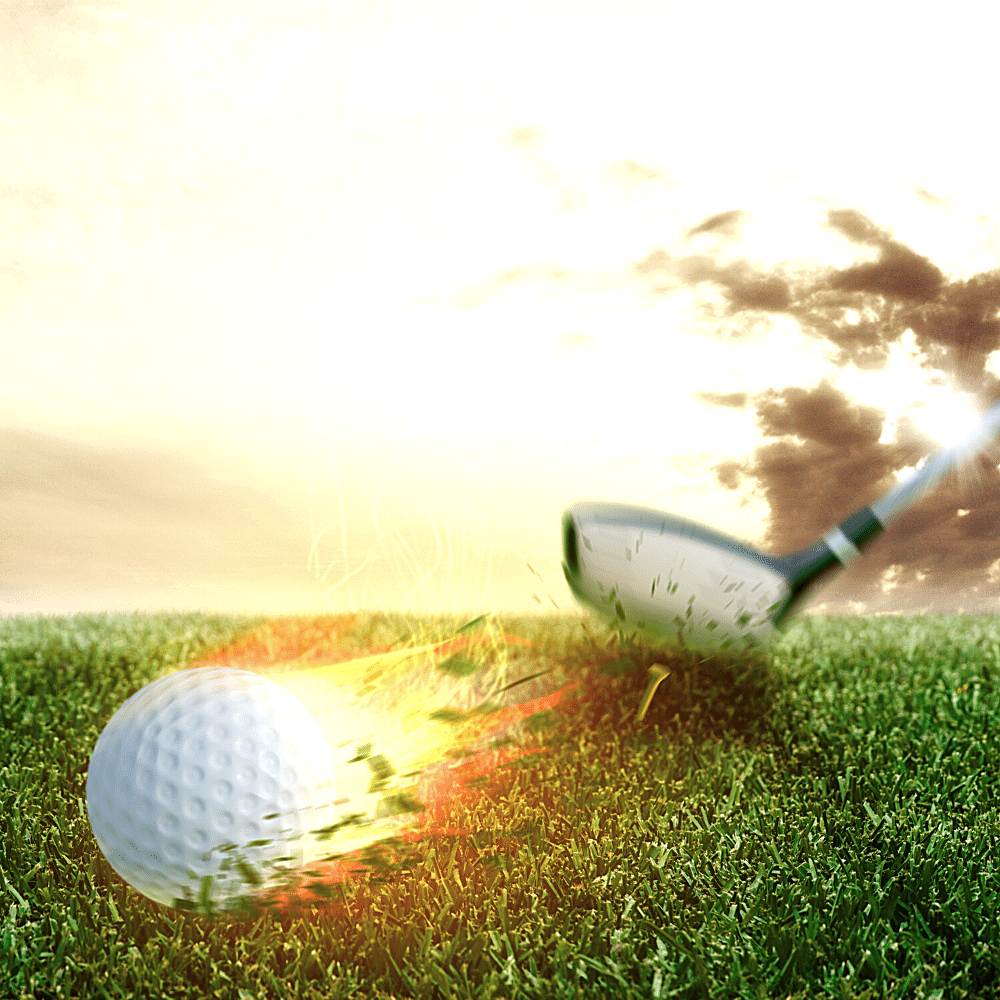 The Control Artist
If you prioritize accuracy over distance, traditional lofts from a brand like Titleist might be your cup of tea. These lofts offer better control and spin for better golfers.
The All-Rounder
If you're looking for a balanced approach, brands like Callaway and Ping offer a range of lofts that can be tailored to your specific needs.
Why Your Golf Club Brand Matters Less Than You Think: A Myth-Busting Guide
Forget about the Brand: Skip the marketing hype and professional endorsements and find a brand that fits your unique style.
Loft Choices: Swing speed and angle of attack dictate loft.
Clubhead Dimensions: Brands vary in clubhead size. If you're looking for forgiveness consider larger heads. But understand this may come at the expense of control.
Go Custom: How many times can we say this? Not enough, because it's that important.
Cost and Handicap: Factor in how much you can spend and your playing level.
Grip and Shaft: Your shaft length and flex rating are more important than the brand. Don't ignore the size of your grip either.
Seek Guidance: Talk to your scratch golfer friends or the local Pro.
Be Patient: Do your homework and test different brands in the store or at the range.
The Final Word on Golf Club Lofts: Mistakes to Avoid and Pro Tips to Follow
Well, this has been a wild ride. Hopefully, you've learned a lot. We've explored the ins and outs of the loft range for woods, irons, hybrids, wedges, and putters and even delved into the world of golf club brands. But before we wrap up, let's talk about something that's equally important - common mistakes and pro tips related to golf club lofts. Because let's face it, even with all the knowledge in the world and the best of intentions, we all make mistakes on and off the course.
The Biggest Mistakes Golfers Make Concerning the Club's Loft
Overlooking the Importance of Loft: So many amateurs don't even think about lofts when selecting clubs. They care more about the brand, the look of the club, and what everybody else is playing.
Ignoring Gapping: When you understand your lofts you can understand your distances. This will help those difficult in-between decisions on the course.
One Size Fits All Approach: Don't be a follower. Just because your best buddy or favorite pro uses a specific loft doesn't mean it will work for you.
Chasing Distance Over Accuracy: It's always tempting to choose clubs that promise the most distance but be careful. The golfer closest to the hole usually wins.
Pro Golfer Tips for Better Ball Striking
Know Your Swing Speed: If Rory and DJ tell you how important it is to understand your own swing - shouldn't you figure it out? It has everything to do with finding the right golf equipment for your golf game.
Adapt and Evolve: Hopefully, you're in this game for life. Your game will change over time, and so should your clubs. Pros like Phil Mickelson suggest periodically reassessing your loft needs, especially if you notice consistent issues like too much or too little spin.
Scheduled Maintenace: When was the last time you checked the loft and lie of your clubs? If you're pounding your clubs into the turf, a once-a-year checkup is a good idea. Most golfers never even think about this.
So there it is. Hopefully, now you understand why the golf ball loft chart is so important for better ball striking and longer drives. When you understand the loft of each club in your bag you're unlocking a new level of control and consistency in your game. When you know your swing speed and angle of attack you can pick up 10 to 20 yards just by using the right driver loft.
Imagine knowing exactly what club to pull out for that 155-yard shot over trees and water. Understanding the right loft angle helps you make informed decisions on the course. It's this kind of detail that turns a high handicapper into a mid handicapper or a low handicapper into a scratch golfer.
So, the next time you find yourself in the pro shop, eyeing that shiny brand-new set of irons, remember: loft matters. And thanks to your newfound understanding of the ultimate golf club loft chart, you'll know exactly what to look for.
Thanks for visiting. We can't wait to see you again!
"Keep it in the short grass"
Joseph