Imagine standing on that treacherous Par 3 tee box - the one that always has your number. There's water on the left, bunkers on the right, and a heavily sloped green where above the hole is guaranteed 3-putt territory.
Your team is counting on you. This is the final hole of your annual Bramble Tournament and you're the last to hit. Nobodys hit the green and you need a birdie to take home the trophy.
You reach into your golf bag to find you've run out of your go-to golf balls. This is not what you need as your confidence is already questionable. Muttering to yourself, you blindly grab a stray ball from the bottom of your bag, mark it, and tee it up.
You take a deep breath and make a beautiful swing striking the golf ball right in the middle of the club face. You watch in awe as the ball takes flight, hits the green, stops abruptly, and then spins back, rolling to a stop just inches from the hole.
What just happened? Where did that super high ball flight come from? Why did it feel so soft and why did it dance on the green - since when does that happen?
When you get to the green, you pick up your ball taking notice of the brand. You can't remember the last time you played this type of golf ball. You're intrigued - what type of secret ingredients are inside this ball?
Welcome to the exhausting and often confusing landscape of golf ball compression, a topic often relegated to golf laboratories and pro trackman sessions but vital to optimizing your game. Our goal is simple - we want to help you understand why that "random" golf ball led to your perfect shot.
Think of this article as your ultimate guide to understanding golf ball compression ratings in 2023. With a plethora of options on the market, from tour-level balls to distance balls to low-spin balls, selecting the perfect fit for your game can be as difficult as the game itself. That's where we come in, offering an unprecedented, all-encompassing chart that ranks every golf ball, taking the guesswork out of your next purchase.
This guide represents years of extensive research, conversations with industry experts, and decades dedicated to playing this beautiful game. We've analyzed everything from core materials to dimple patterns, all in a quest to understand the mystery of what makes one golf ball superior for a scratch golfer but unplayable for a beginner.
By reading this guide you'll learn how your golf ball compression rating impacts your swing speed, distance, and accuracy. You'll get insights into popular brands and upcoming trends in golf ball technology. You'll know which type of golf is suited to your specific game. So let's get started and change that occasional shot of your life into a more frequent occurrence.
💖
We've written a lot about what kind of golf ball you should use, what compression golf ball you should use, and what's inside a golf ball. Why? Because it's the one piece of equipment involved in every swing. It defines your scorecard. It's that important. But we've never looked at every golf ball out there and provided a Comparison Chart for your easy reference. Finally, it's here - The Definitive Guide to Golf Balls to help you find your perfect match.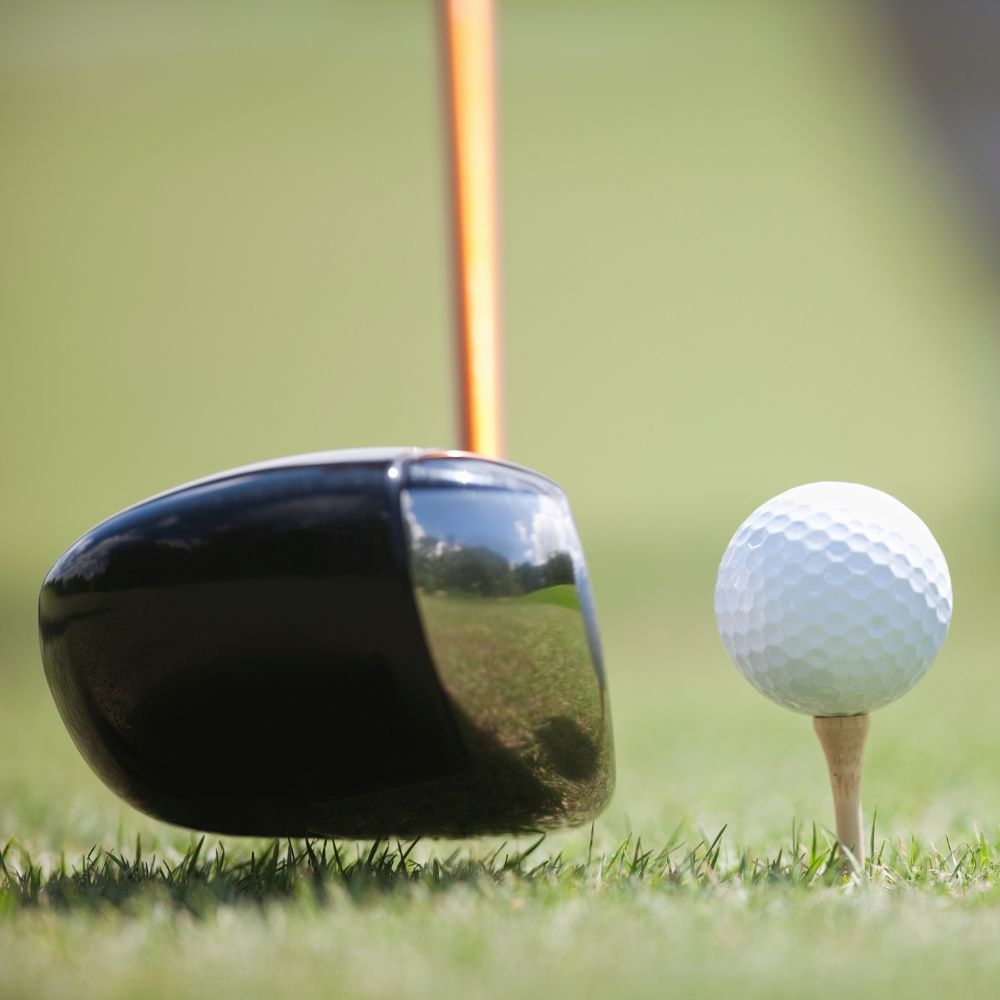 What is a Golf Ball Compression Chart?
What is a Golf Ball Compression Chart? It's a visual guide that matches golf ball firmness with a player's swing speed. It uses compression ratings from 30 (soft) to 120 (hard) to help golfers choose the right ball for optimal distance and control.
How to read the Golf Ball Compression Chart.
Acronyms: SG - Short Game; LG - Long Game (essentially the same as driver spin); U - Urethane; S - Surlyn; I - Ionomer.
Price Guide: $ Under 22.99; $$ 23 to 32; $$$ 33 to 50; $$$$ 50 and Up. Please note the price guide is direct from the manufacturers. However, you can check the prices on Amazon using the links that are in bright yellow in the Check Price on Amazon column.
Accuracy: The information provided in the chart that is in regular text is straight from the manufacturer. Information that is bold and in italics is information that we have researched and we believe to be accurate. If information is missing, we're not confident enough to give an accurate number.
💖
If you order from any of the links in this article we may get a share of the sales at no additional cost to you. Please note that prices and availability are accurate at the time this article is published.
Are You Ignoring This? What Understanding Golf Ball Compression Rating Means for You!
If you've been tuning in to professional golf broadcasts this year you've probably become familiar with all the PGA Tour data that flashes across the screen - terms like ball speed, launch angle, spin rate, and more.
But what about ball compression? Is this a term reserved for the games elite or is it just marketing and hype?
We're here to tell you that understanding golf ball compression charts isn't just for tour pros and scratch golfers. In fact, amateurs from mid to high handicap golfers could benefit more. It could be the difference between you finding the fairway with 10 to 15 extra yards or hitting a  weak slice that has trouble getting off the ground.
What is Golf Ball Compression?
Golf ball compression refers to the measure of how much a golf ball deforms or changes shape when struck by a club. In simpler terms, it's the ball's ability to be "squeezed" upon impact. When a golf ball is compressed, the energy from the swing is stored temporarily in the ball and then released, playing a major role in the distance and feel of the golf ball.
So now that we understand what compression is and we know that it can define your distance and accuracy let's take a look at how it's measured.
Compression Rating Scale
The compression rating of a golf ball is measured on a scale ranging from 30 to 120. The lower the number, the softer the ball; the higher the number, the harder the ball.
Now let's get a little technical as we talk about compression rating. First off there is no standard measuring gauge among manufacturers when it comes to compression numbers. Secondly, the compression rating usually encompasses the entire golf ball - the core, layers, and cover (more about this later). But sometimes golf brands like to talk about core compression. Generally speaking, this shouldn't affect your decisions when it comes to choosing the right compression.
The lower the compression rating, the more the ball will compress with less force needed to compress the ball. For example, a ball with a 70 rating compresses more than one with a 100 rating when struck with the same amount of force or the same swing speed.
Here's a general breakdown of the compression scale:
Low Compression Golf Balls (30-65): Suited for beginners or players with slower swing speeds - below 85 mph. They are easier to compress and, therefore, easier to get in the air.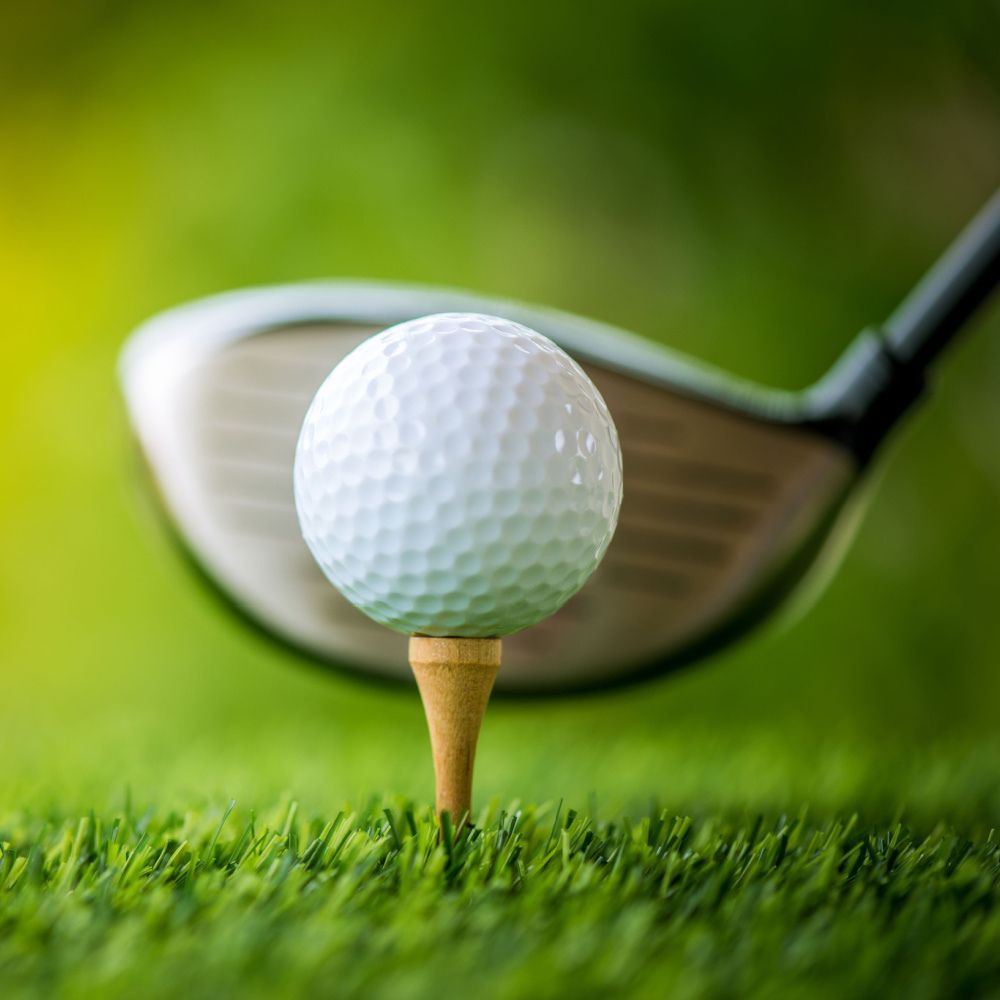 Medium Compression Golf Balls (66-89): Ideal for golfers with a moderate swing speed between 85 and 104 mph. They offer a balance between distance and control.
High Compression Golf Balls (90-120): Designed for better golfers with faster swing speeds. Based on rating this is considered a hard golf ball meaning you'll need to generate more force to unlock the superior technology.
Types of Golf Balls Based on Compression
Now that we understand the compression chart for golf balls let's take a look at how the ratings define other characteristics of the golf ball.
Value Golf Balls: This is typically a low compression ball with a simple 2-piece construction. They are designed to maximize distance for players with slower swing speeds. Although it is considered a softer ball due to a lower rating it has a harder feel off the clubface. They tend to spin less and provide more forgiveness. If you're just learning to play the game or a high handicapper these are probably the balls for you. Brands like Srixon SoftFeel and Callaway Warbirds fall into this category.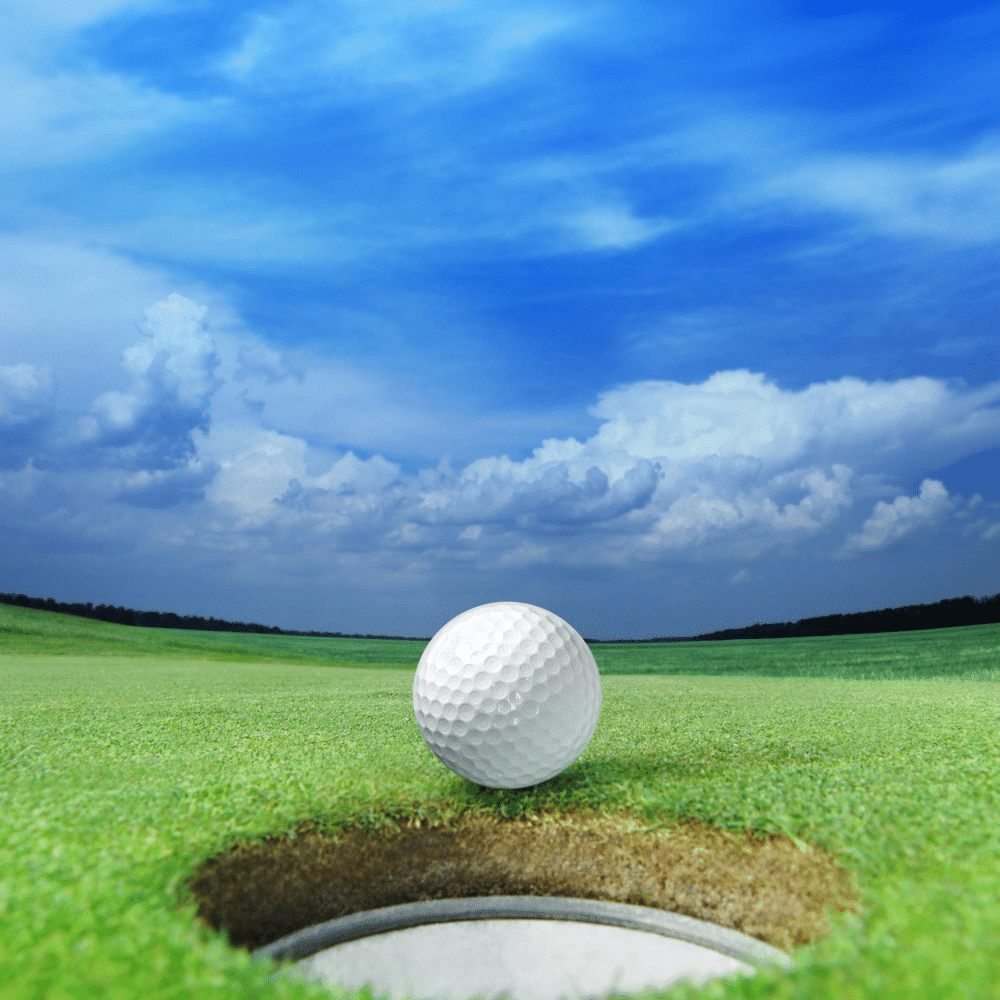 Hybrid Golf Balls: This is usually a medium compression golf ball and often a 3-piece ball. When we look at swing speeds this should be the golf ball of choice for most golfers assuming you have a medium swing speed. With the crazy technology inside the modern golf ball, this can be a distance ball, a low spin golf ball, and even perform like a premium ball.  Examples include Bridgestone Tour B RX and The Callaway Chrome Soft.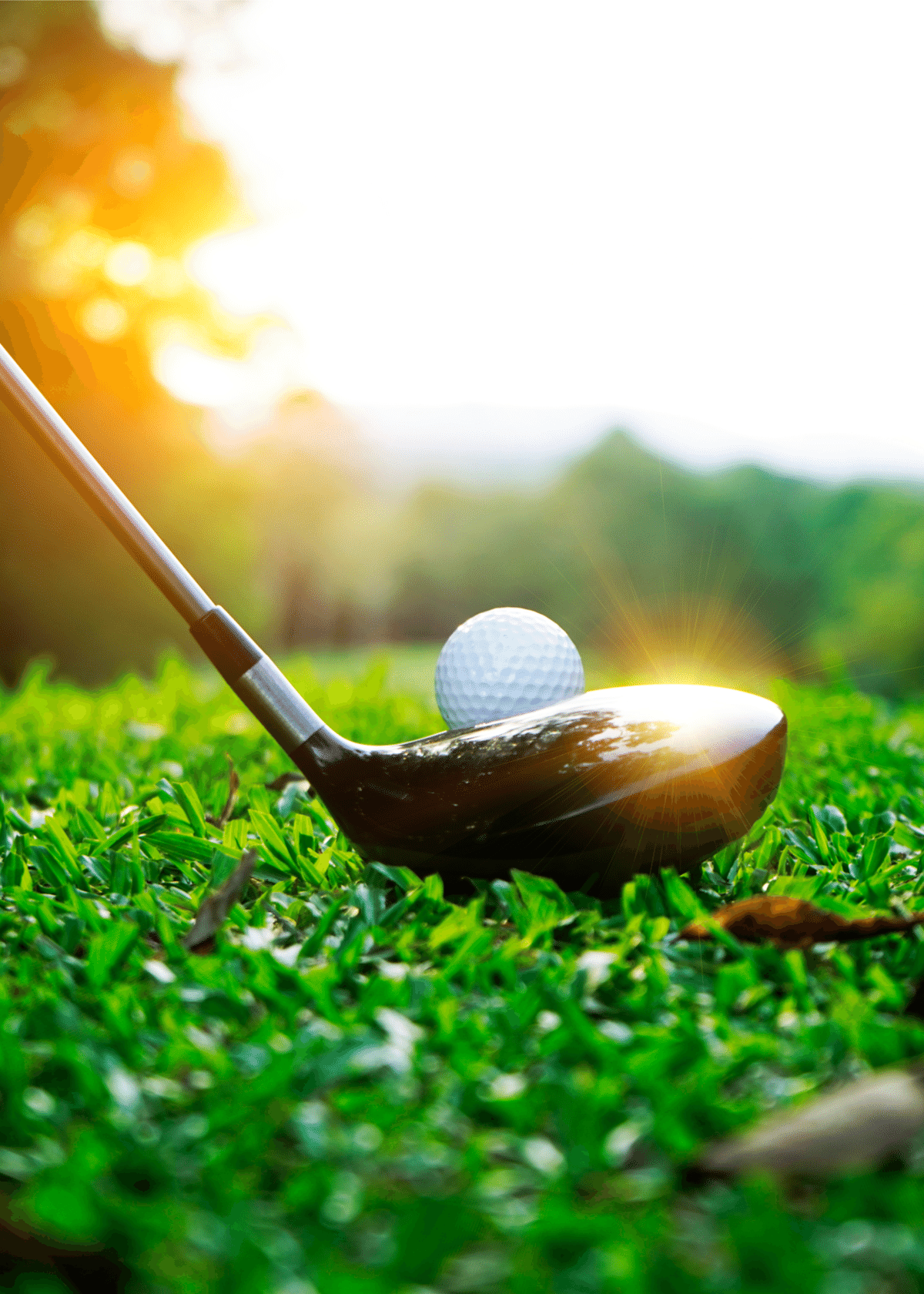 Premium Golf Balls: This is usually a high-compression ball with multiple layers, like the Titleist Pro V1 and the Bridgestone Tour BX. They are often used by professionals and low-handicap amateurs. They usually have urethane covers for optimal control, spin, and feel. If you have the swing speed to take advantage of these high-tech balls you'll marvel at the soft feel off the club face.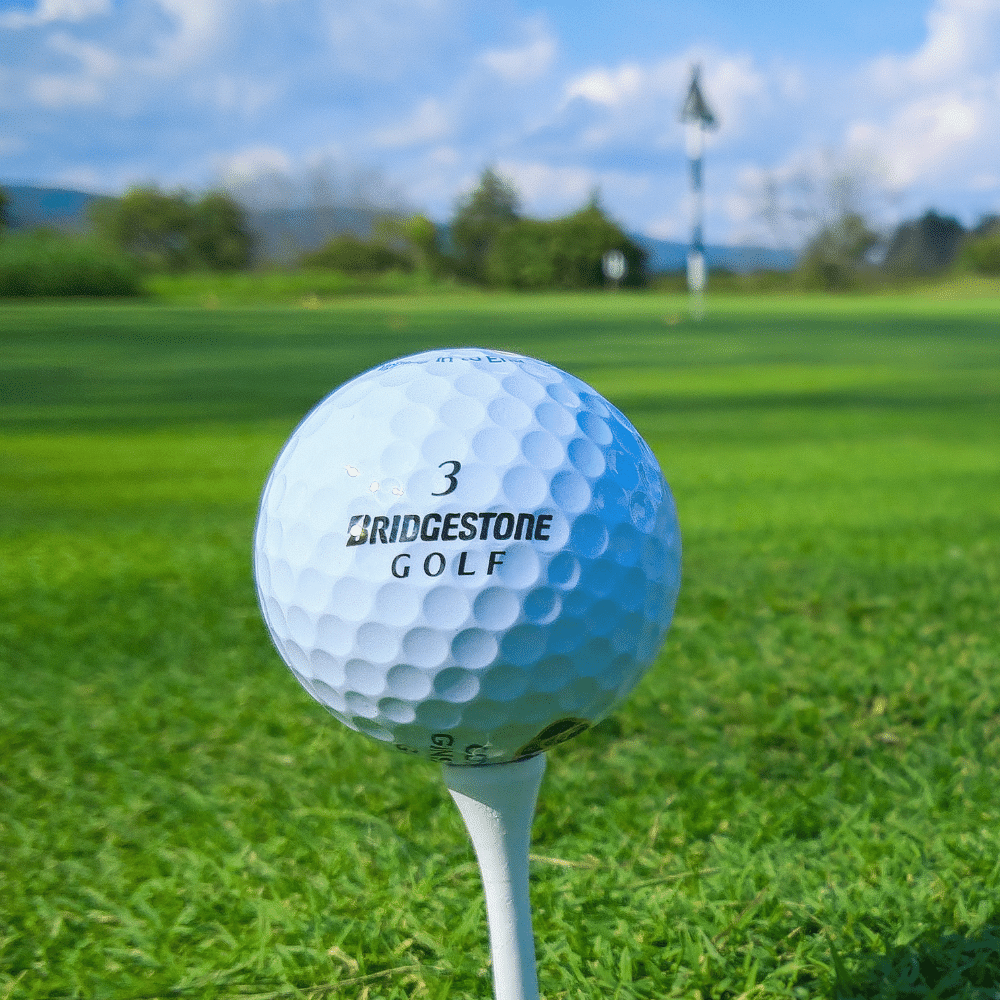 With all the different numbers affecting the golf ball's performance, the concept of golf ball compression may seem like the stuff of lab coats and calculators. However, we can't overstate its importance when choosing a golf ball. By understanding and selecting a ball with the correct golf ball compression, you're halfway to better ball striking and lower scores.
Let's see how this can directly affect your game.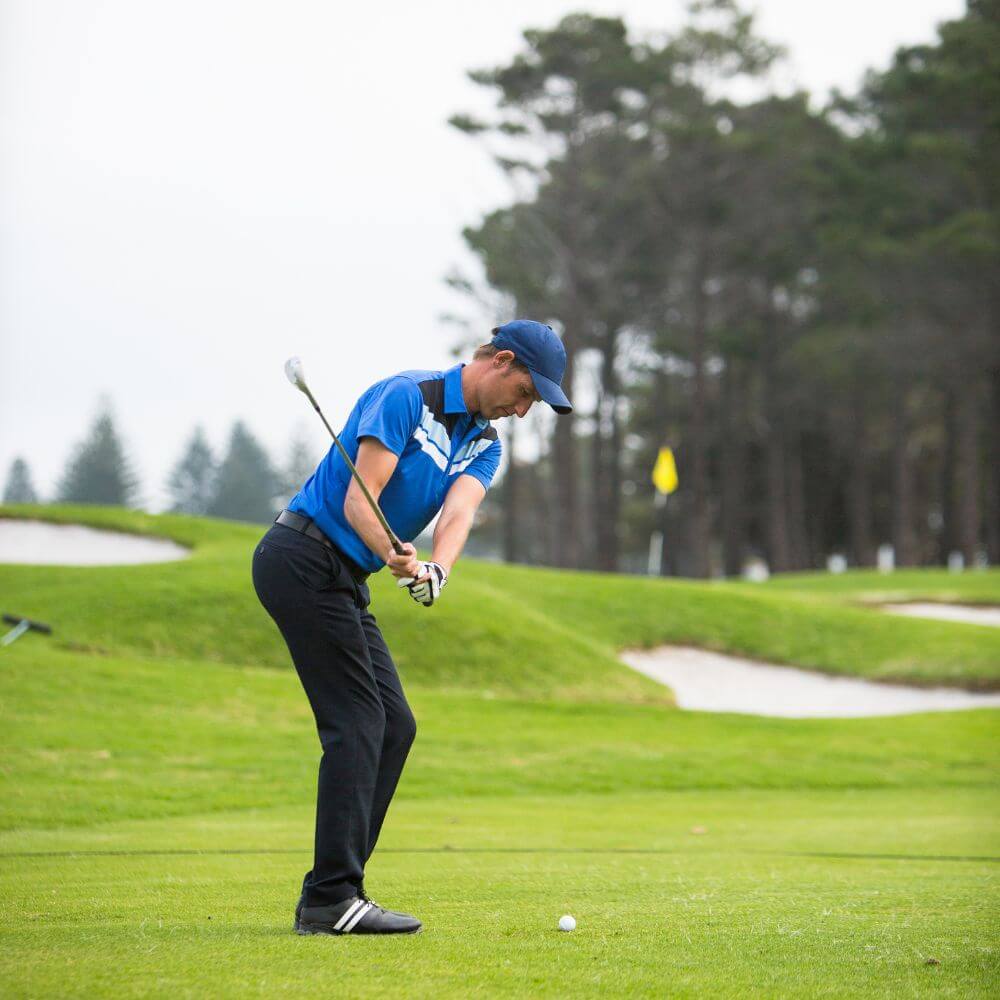 The Compression Connection: Golf Ball Lessons Straight From the Golf Course
We've broken down golf ball compression by a rating scale, discussed how it's connected to your swing speed, and talked about general types of golf balls. Now let's take a look at some stories on the golf course to see how the right golf ball compression improves your game.
Impact on Distance and Trajectory
The Speed Factor: It's a glorious Saturday morning. Rick, an electrician in his early 50s with a 10 handicap, is playing alongside his frequent playing partner, Tyler, a recent college graduate and former NCAA golf champion. Although ages apart they share a mutual love for the game.
Rick is all too familiar with Tyler's impressive length off the tee and his ball of choice - a Titleist Pro V1. In fact, Rick also plays a ProV1.
However, after watching Tyler drive a 340-yard Par 4 Rick feels a need to comment: "You know, back in my day I was known as quite a long hitter and could often reach a short Par 4. But I just don't seem to get the same love out of these Pro V1s as you do."
Tyler grins, reaches into his golf bag, and hands Dave a Titleist Tour Speed. "Tee this one up," he says.
Rick takes a hack with his driver. The ball takes flight much higher than his normal ball flight. It splits the fairway 270 yards from the tee box. Rick is in a state of shock - that's at least 20 yards longer than his average driver distance.
The lesson? Matching your driver swing speed with the right compression ball will do wonders for your distance.
For those with higher swing speeds like Tyler, balls like the Titleist ProV1, with a compression rating of 87, make perfect sense. They unleash the power of a high swing speed, translating into longer distances. But for players like Rick, with a moderate swing speed, a lower compression ball can be a game-changer, maximizing both distance and control.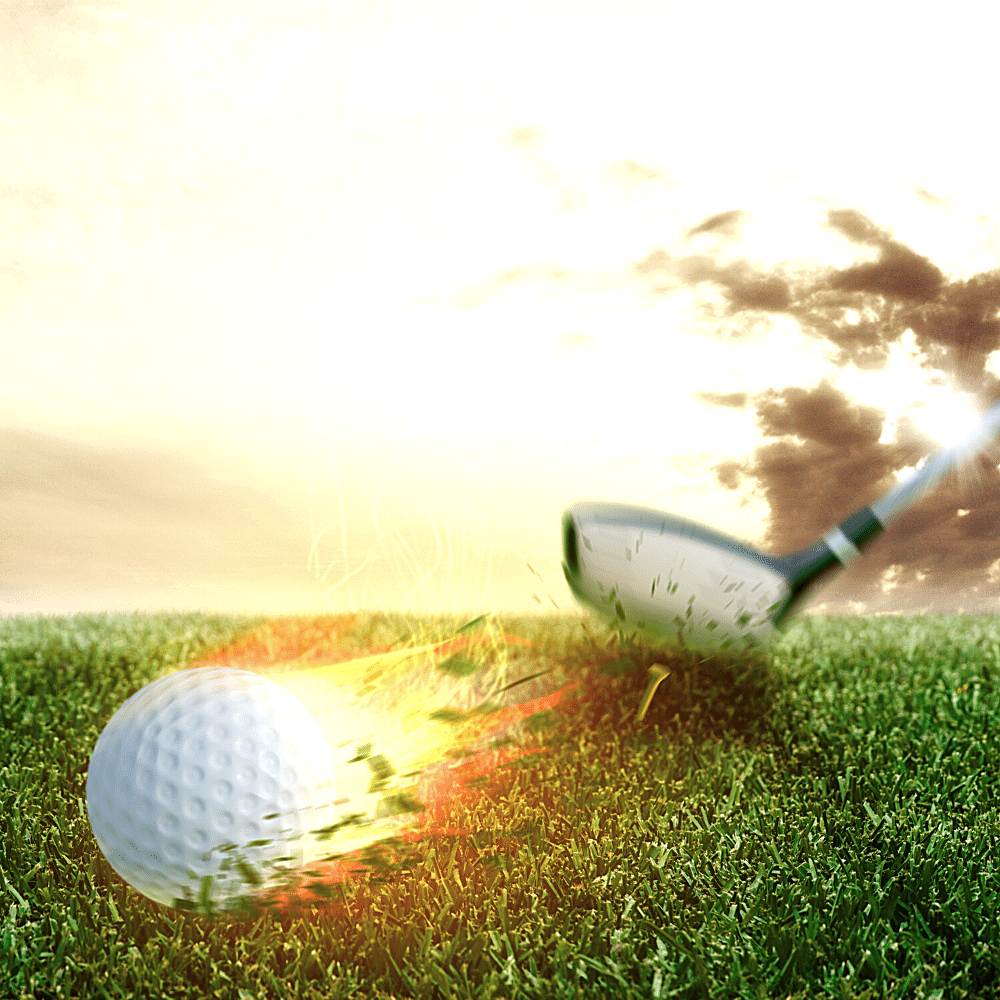 The Impact of Golf Ball Compression on Spin
The Spin Doctor: Ana, a low handicap golfing addict was playing a round of golf with her instructor, Thomas. Ana was in love with the game and worked tirelessly to improve her play.
However, she was struggling with her approach shots. She couldn't fire at the pins because she was having trouble controlling the ball when it landed. Frustrated, she looked at Thomas and pleaded for help.
Thomas was impressed with Ana's swing, especially her speed but he too noticed she was having trouble spinning the ball. "Try this," he said, handing Ana a ball with a higher compression rating. "This should be more compatible with your swing speed and give you the spin and control you're looking for."
With cautious optimism, Ana put the ball into play on a short Par 3. She struck a solid 9 iron launching the ball into the clouds. The ball hit the green and spun back to the hole. She was left with a 12-foot birdie putt. She couldn't believe what happened - "Wow," was all she could say.
Of course, Thomas had to smile, "The combination of a higher compression golf ball with your higher swing speed engaged the core more efficiently resulting in a much higher spin rate."
If you're like Ana, you've probably had days where you had no idea how the golf ball was going to behave. The key might be the compression-to-spin connection.
Remember a higher compression ball typically has more layers or pieces and maybe a softer urethane cover. In order to activate the core and the different layers you need more force. More force equals more compression at impact, which in turn leads to longer distance and better spin control.
The Rule of Thumb: Different shots require different spin rates. The compression of your golf ball, along with the number of layers, the cover, and the dimple pattern plays a significant role in the spin.
Generally, as you move from a driver to your wedges, the spin rate increases. With lower lofted clubs like your driver, less spin is better for more distance and more forgiveness. When it comes to hitting approach shots and your short game you need more spin to control the ball.
For fast swing speeds the spin rate (measured in rpms) off an iron should roughly equal your iron number (e.g., a 7-iron should equate to 7000 rpm). With a slower swing speed (65 to 80 mph) you'll probably be in the 5000 rpm range. There are other factors at play here - loft and launch angle to name just a couple.
The Impact on Accuracy, Shot-Shaping and Feel
The Fine Art of Precision: Why Compression Counts - The club championship was coming down to the final hole. Edwin and Robert were all tied up in an epic duel trading body blows hole by hole. Robert had missed the green landing in a bunker above the hole. He was looking at an almost impossible up and down.
Edwin was sitting on the right side of the fairway. But he had to navigate trees on the right to a tight pin position with water on the left. The shot required was a high cut left below the hole.
Edwin looked down at his ball - a Callaway Chrome Soft X. He had just switched to a higher compression ball looking for more control and the ability to work the ball.
Edwin grabbed his 8-iron visualizing the shot shape he needed. Trust the swing, trust the ball - that's all he thought. Like slicing through butter he struck it beautifully. If only all his shots felt like this - a majestic high cut that hit the green and stopped on a dime 7 feet below the hole.
Accuracy and Compression: Compression and accuracy go hand in hand. A high-compression golf ball paired with a fast swing speed will typically lead to better accuracy. On the flip side, a lower compression golf ball is more about forgiveness.
Working the Golf Ball: Compression and spin are two of the biggest factors in shaping your shots. Look for higher compression golf balls with high spin - this will allow you to have more control over the trajectory and spin of your golf ball.
Buttery Soft Feel: There's nothing like the perfect strike. You can almost feel the squishiness of the ball at impact. But be careful, average swing speeds to lower speeds will struggle to feel a super high compression golf ball. If you want positive feedback you need a golf ball suitable to your game.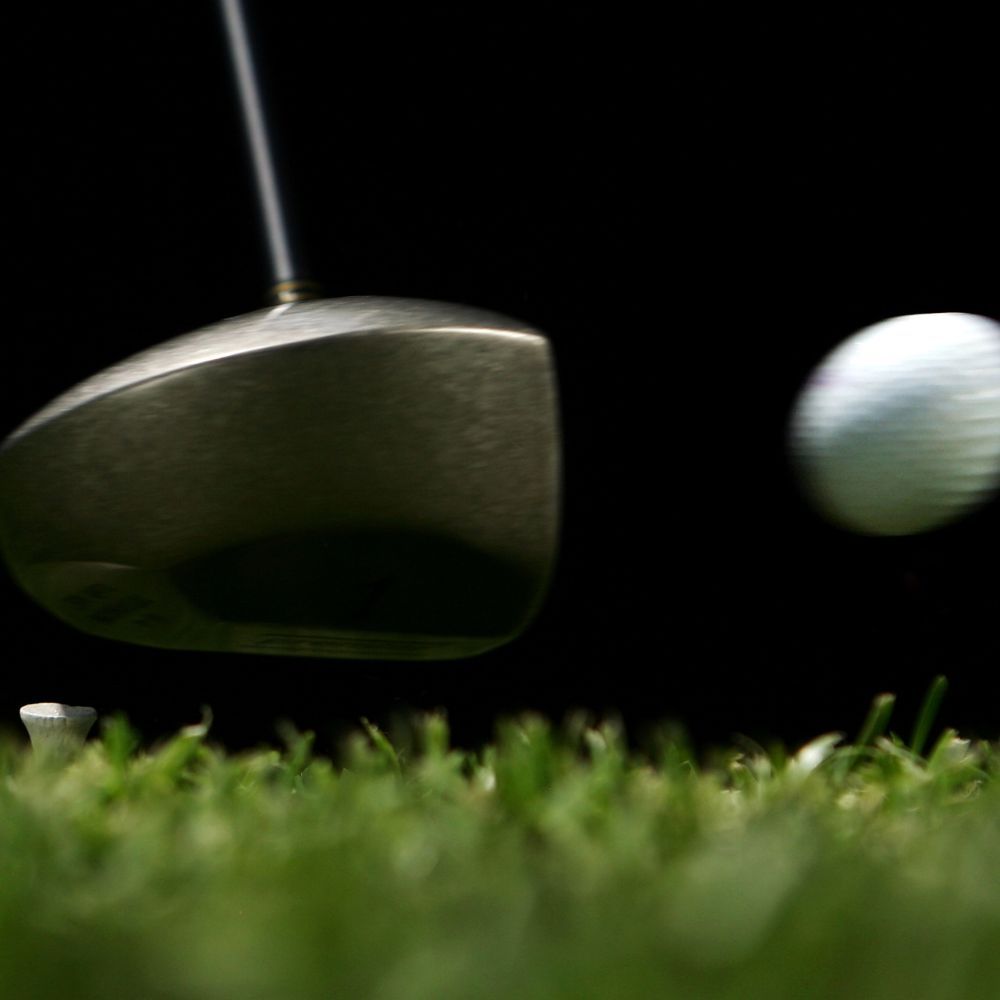 Defining Golf Ball Compression: What You Need to Know
Ah, the wonder of modern technology! It's changed the way we play golf, turning it into a game of not just skill but also science. And guess what's at the center of this technological boom? Yes, you guessed it—the humble golf ball.
Have you ever wondered what's inside the golf ball? And what about the pieces - how do they affect compression ratings?
Well, you're in luck because we're about to dissect the golf ball.
Core Material: The Essence of Compression:
The core is the innermost layer of a golf ball - the heart of the golf ball. Think of it as the engine room where power is created. Let's take a look at exactly what it is and the different types of golf ball cores.
What is the Core of The Golf Ball:
This is the center of a golf ball - an inner sphere enclosed with additional layers that are wound or molded to it.
It is made of synthetic rubber or other materials and dictates compression, resilience, and durability.
The core composition can vary, ranging from solid to liquid or air-filled centers, depending on the ball's construction
Types of Golf Ball Cores
Solid Rubber Cores: These are made from a single piece of rubber or a rubber-like material. They are generally found in two-piece balls and are often designed for distance or value.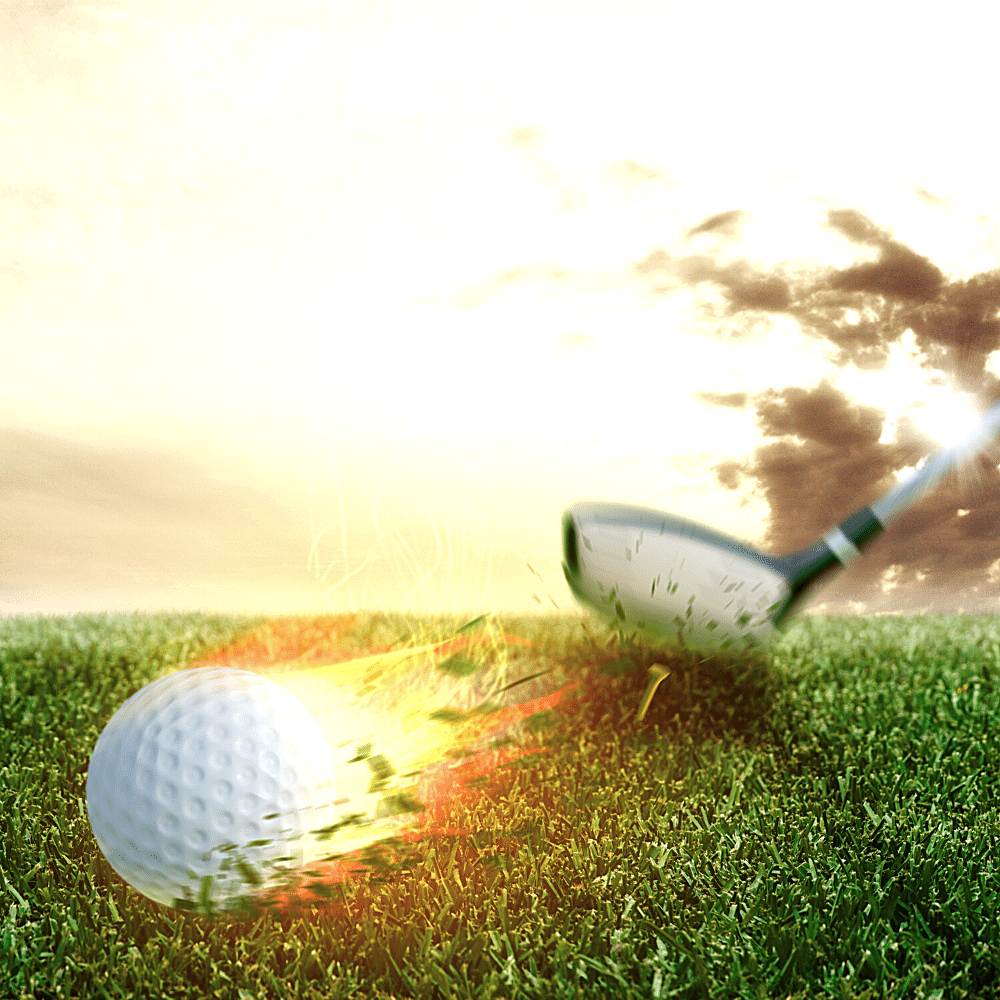 Liquid-Filled Cores: These date back to the early 20th century but are not that common today. The liquid inside the core can help distribute the force of impact more evenly, potentially offering more control and a softer feel.
Dual Cores: Think of two hearts that beat as one. The inner core is all about distance. The outer core is about feel and control.
Gradient Cores: This is technology at its best and the epitome of the modern golf ball - a newer innovation in golf ball technology. In a gradient core, the material's density or composition changes gradually from the center outward. The goal is to create the best of two worlds: a soft center for better energy transfer and distance, and a firmer outer section for control and spin. It's like having multiple layers but with one seamless, gradual transitioning core.
So in summary, the core plays the biggest role in compression numbers and has a major role in how the golf ball responds to different swing speeds.
What's Inside Matters: Peeling Away the Layers of a Golf Ball
It's Not Just About the Core. Many golf balls can have multiple layers with each layer contributing to the compression, the spin, and the feel of the ball.
Pieces of a Golf Ball:
Two-Piece Golf Balls: These balls have a solid core and typically a cut-resistant surlyn cover. They are designed primarily for distance and durability. They are less responsive than multi-layer balls, which means they offer less spin and control but can be great for beginners who are more focused on distance.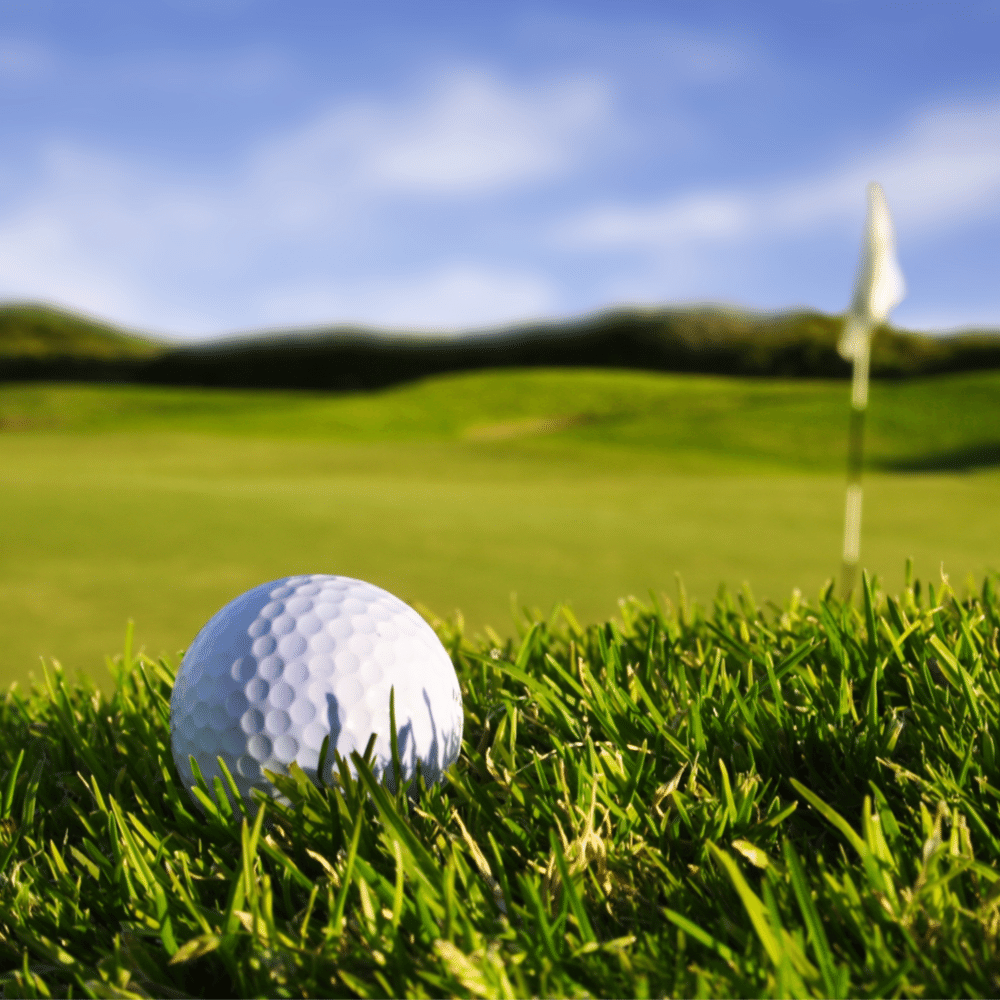 Three-Piece Golf Balls: Three-piece balls add a mantle layer between the core and cover. The mantle fine-tunes compression and spin offering a combination of distance and control. This is a good choice for mid-handicap golfers.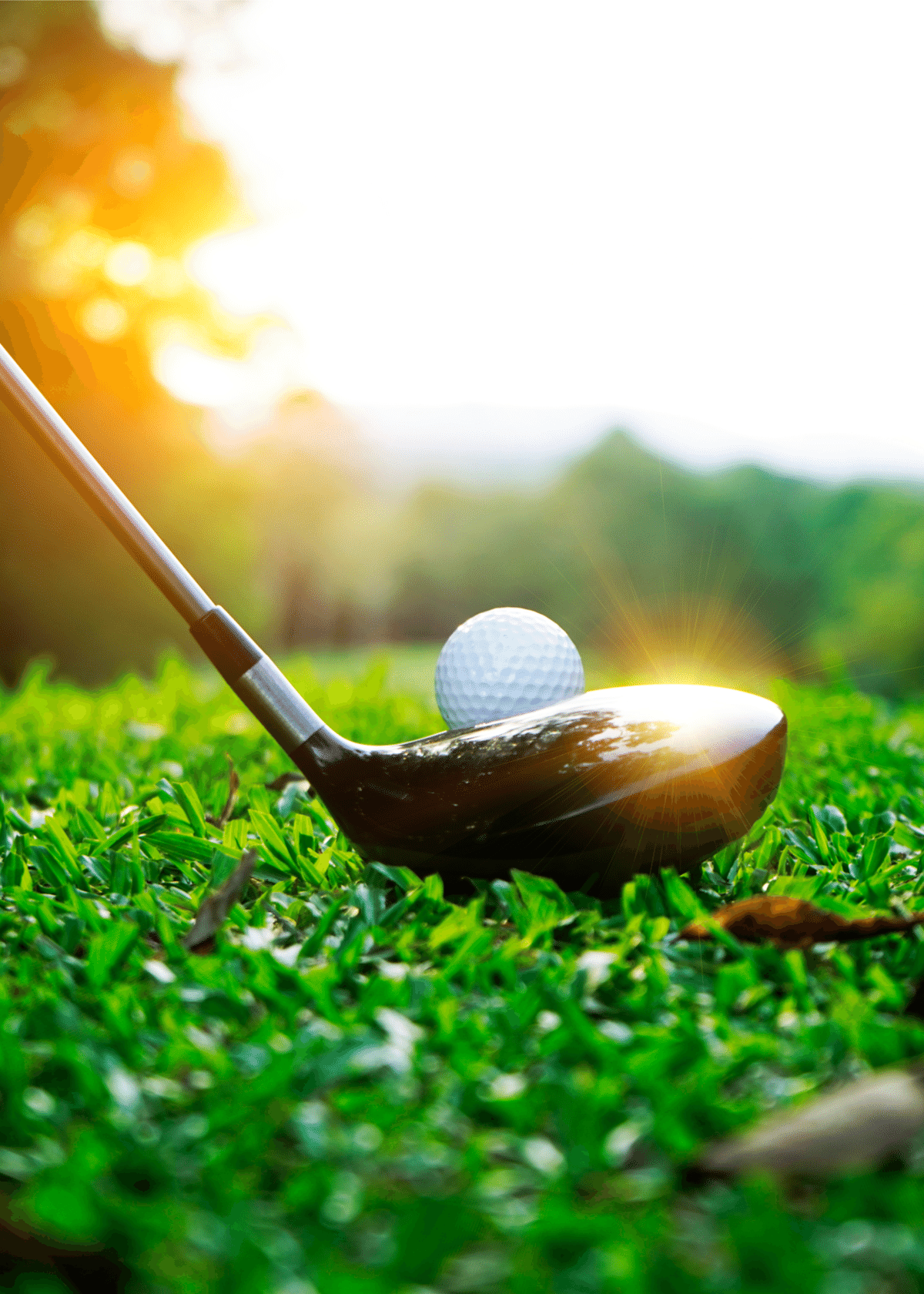 Four-Piece Golf Balls: 4-piece balls feature two inner layers, that combine to control spin rates and launch angle. These premium balls offer better players more control, both in terms of distance and spin. They can be fine-tuned for specific styles of play, and are usually used by low-handicap and professional players.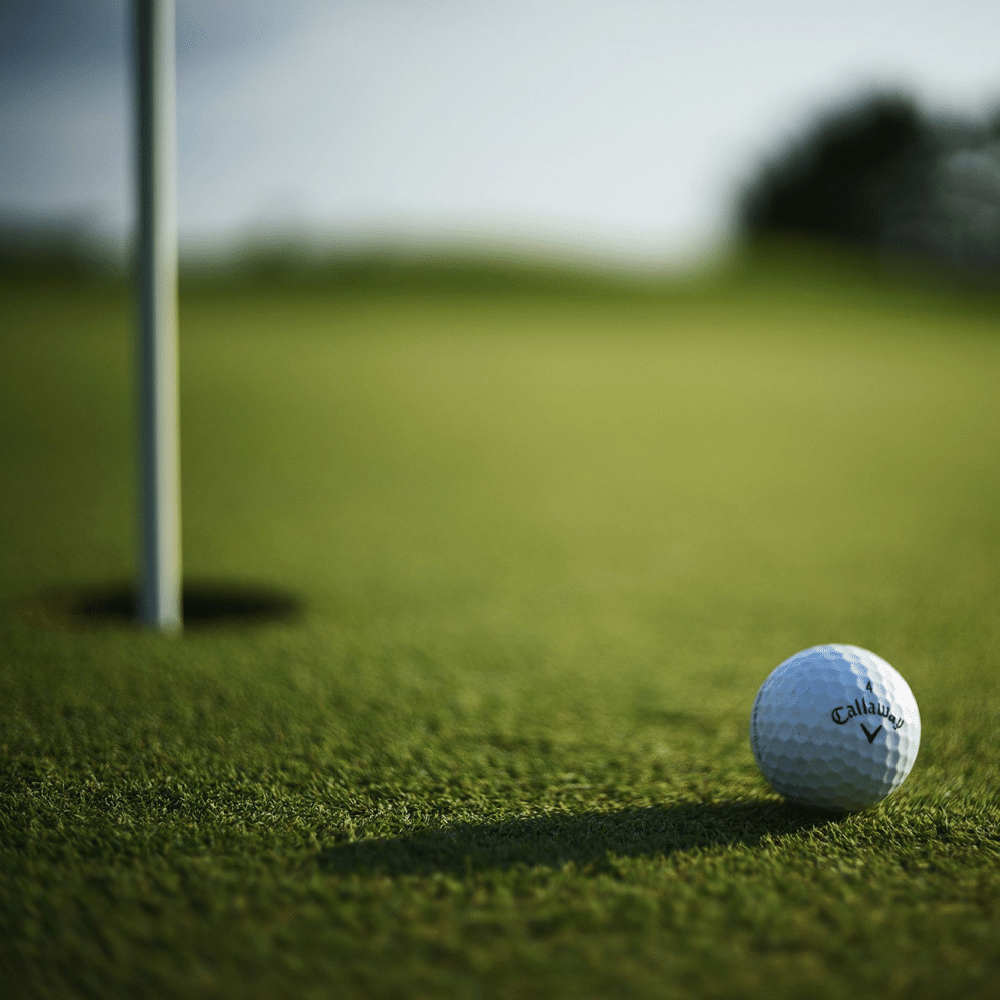 Five-Piece Golf Balls: 5-piece balls are the most complex balls featuring 3 mantle layers and a cover surrounding the core. This allows for greater customization when it comes to spin rates, launch angles, and distance. Bring your A-game if you want to maximize the performance of these balls.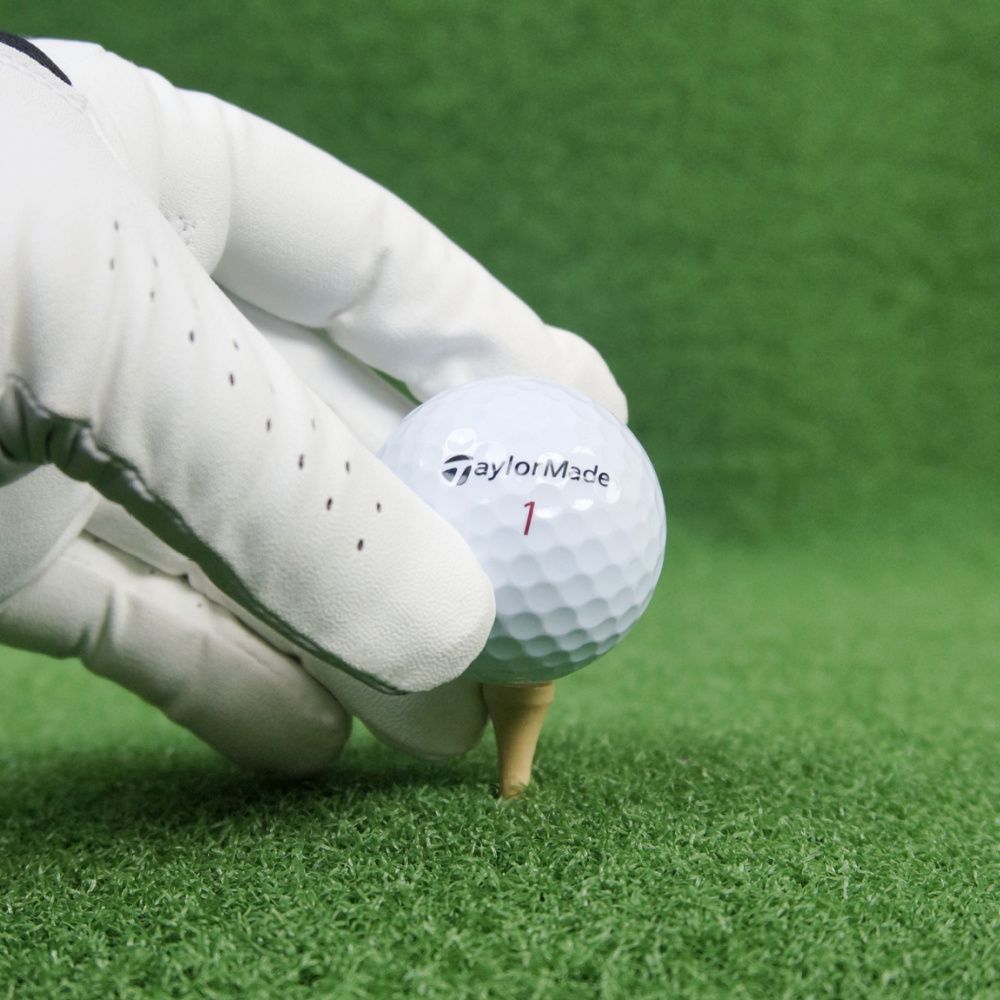 In summary, multilayer ball technology has allowed golf ball brands to engineer specialized layers to help better golfers fine-tune their distance, spin, feel, and ball flight.
Understanding Golf Ball Covers: More Than Just a Shell
Urethane Cover
What It Is: Urethane is a soft material often used in premium golf balls.
Performance: Known for its soft feel and high spin rates, urethane covers offer excellent control and greenside spin. They're a favorite among professionals and scratch golfers who are all about, spin, control, and feel.
Surlyn (Ionomer) Cover
What It Is: Surlyn is a durable ionomer resin material commonly found in 2-piece and value golf balls.
Performance: These covers are more resistant to wear and tear, offering a firmer feel and less spin. They're popular among beginners and high-handicap players who prioritize distance and durability.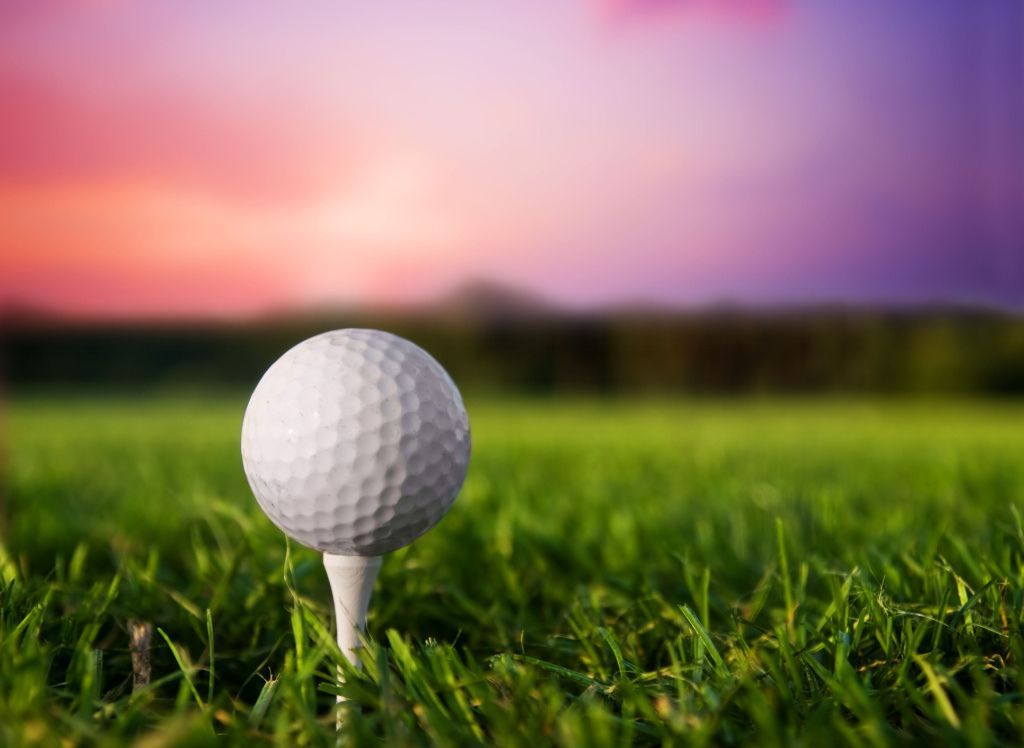 Hybrid Covers
What It Is: A hybrid cover is a blend of urethane and Surlyn or other materials, aiming to offer the best of both worlds.
Performance: These covers provide a middle-ground between the soft feel and high spin of urethane and the durability and low spin of Surlyn. They're great for the average golfer wanting distance and control.
Dimples and Aerodynamics
The dimples on a golf ball are not just for show; they are crucial for optimizing aerodynamic performance. Dimples reduce drag by creating turbulence in the airflow around the ball, allowing it to maintain lift and travel further.
The number, shape, and pattern of dimples impact compression indirectly by affecting aerodynamics. If a golf ball has shallower dimples, you can expect a firmer compression because it has less air resistance. The opposite is true with deeper dimples -  expect a softer compression due to increased drag.
According to Scientific American, about half of the lift in a golf ball comes from its spin, with the dimples contributing to the other half by optimizing the lift dynamics.
So if you think dimples aren't important it's time to think again and head over to our Golf Ball Comparison Chart.
The 19th Hole: What Our Ultimate Compression Chart Means for Your Golfing Future
Golf ball technology has undergone a remarkable transformation since the days of wooden spheres in the 1400s. From the featherie balls of the 1600s to the multi-layer designs of the 1990s, each innovation has helped players achieve optimal compression, spin, and performance.
As we look to the future, we can expect the crazy progress to continue. Here's what you're likely to see in golf ball technology: Enhanced multilayer designs, innovative core materials, smart technology with real-time feedback... and, you can expect more personalization.
That means Custom-Fitting Golf Balls based on your swing data and your preferences.
As fascinating as the historical evolution and future trends in golf ball technology are, the key takeaway is: You need to find a golf ball that works with your swing metrics. And it has to feel right.
We've done the hard part for you  We've compiled a complete list of all the current golf balls on the market or at least the ones the leading brands are selling on their websites  
We've provided their compression ratings, recommended swing speeds, spin, and more.  This comparison chart allows you to select a golf ball that's perfectly tailored to your swing speed, handicap, and specific needs on the golf course. Matching compression to your swing speed and skill level will maximize distance, spin, feel, and accuracy.
With the right golf ball, you can immediately knock a few strokes off your scorecard and have a lot more fun on the golf course. So the next time you're shopping for a sleeve of golf balls, don't just go with what's popular or what your buddies are playing - pull out our handy dandy comparison chart and choose the perfect golf ball for your game.
Thanks for visiting. We can't wait to see you again!
"Hit 'em long and straight."
Lawrence