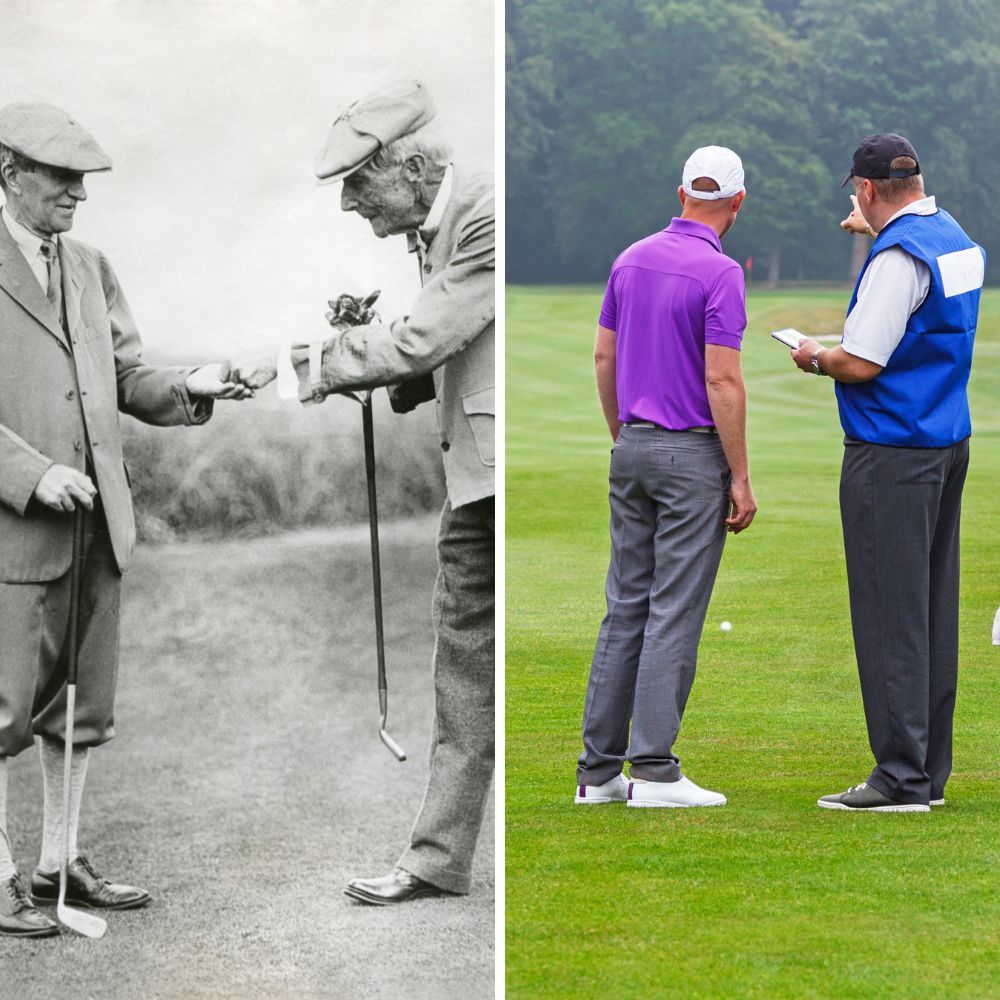 From the seasoned pro to the beginner, golf has become one of the most popular sports around the world for good reason. And behind every successful player is often an unsung hero: The Golf Caddy! These highly-trained professionals provide invaluable advice and support that can help you take your skills from bogey to birdie in no time at all. They can mean the difference between hitting the green in regulation to coming up short in the bunker.
If you're ready to take your golf game up a notch then unlocking the benefits of having a caddie can be just what you need! From tee to green, this article will delve into the mysterious realm of caddies - no matter if you're an expert or a beginner. Read on and find out how a golf caddie could be your secret weapon when it comes to conquering your golf game!
What Is A Golf Caddy?
First things first: What is a Golf Caddy? At its core, a golf caddie is someone who assists you with every aspect of your game from choosing clubs to providing professional advice and guidance during a round. They are responsible for carrying your golf bag, calculating distances, raking bunkers, repairing ball marks and divots, and helping you pick the best club for each shot. For professional players, having a full-time caddie on the course is an essential requirement - it's part of the job description.
For the recreational golfer, having a caddie is typically a rare treat; usually reserved for special courses and rarefied rounds. Most local munis do not employ caddies. However, if you're lucky enough to be part of an exclusive country club, having access to a caddie is more commonplace.
While many amateur golfers view caddies as something exclusive and out of their reach, for certain clubs, having a caddie is compulsory. That means members of these select clubs have the rare opportunity to experience all the advantages that come with playing with a caddie every time they tee it up.
A Brief History... Why the Name Caddie?
It's no mystery that the game of golf originated in Scotland in the 15th century. Scots began using the word caddie or cawdy in the 17th century. However, the word caddie originated from the French term 'cadet' meaning a student military officer. Later on, during the 19th century, this same term became associated with those who took on odd jobs and eventually described someone who carried golf clubs for golfers. Thus The Caddy was born!
What Services Do Golf Caddies Provide?
Golf caddies provide more than just physical labor on the course; they also provide valuable insight and strategy when it comes to hitting shots and playing holes. Having an experienced set of eyes nearby offers both amateur and professional players a chance to hone their focus on what's most important - their next shot.
Of course, they carry your bag, clean your clubs, hand you a towel and make sure you're following proper course etiquette - replacing divots and repairing ball markers. But their real value is their intimate, local knowledge of the golf course: strategizing and advising when you need more club, where to leave your layup, when to go for it, how to leave your approach shot below the hole, where the wind's coming from, and more.
If you've been fortunate to play with a caddie, you know that some of the best advice you'll ever get is on the green. It seems every knowledgeable caddy knows exactly where to hit each putt. They point to a spot showing you the break and telling you how hard you need to hit it to get it to the hole. And you know what - they always seem to be right.
What Are The Benefits Of Using A Golf Caddy?
Let's explore how a caddie helps your game.
Reduced Fatigue: Don't worry about how much gear you have in your golf bag. You won't be carrying it!
Personal Weather Expert: Wondering where the wind is coming from and how much it's helping or hurting you? Your caddie knows!
Personal Greens Reader: Want to become boss of the moss? Have your caddie show you the speed and line no matter where you are on the green.
Confidence Booster: Caddies are experts at helping you play to your strengths.
Faster Play: Because you have an extra set of expert eyes - you can find your ball quicker, know your distances, choose your club without wavering, and make more putts.
Mental Focus and Support: When you rely on your caddy to do his/her job you can focus on the one thing that matters most - your golf swing! And when your mental game is a little fragile your caddie is always there to pick you up.
How Much Does A Golf Caddy Cost?
The cost of hiring a caddy depends on the golf course or country club but typically, costs range from $75-$175 per bag. Tipping is a customary practice, with 15-20% being deemed fair for particularly helpful rounds. However, it's ultimately up to every individual player as tipping standards vary from location to location across the globe.
Professional caddies usually get a weekly or base salary during tournaments ($1,000 to $3,000) and a percentage of the player's earnings. A win usually equates to 10% of the purse.
At the end of the day, having a caddie can be an invaluable asset to any golfer. From carrying your clubs and reading greens to providing mental support and confidence boosts, they offer so much more than just physical labor on the course. Whether you're a pro or beginner, hiring a golf caddy could be your secret weapon when it comes to taking your game up a notch – no matter if you belong to an exclusive country club or you're playing at one of those special courses that require them!
So why not give it try? Get ready for birdies galore with some help from our trusty friend: The Golf Caddie!