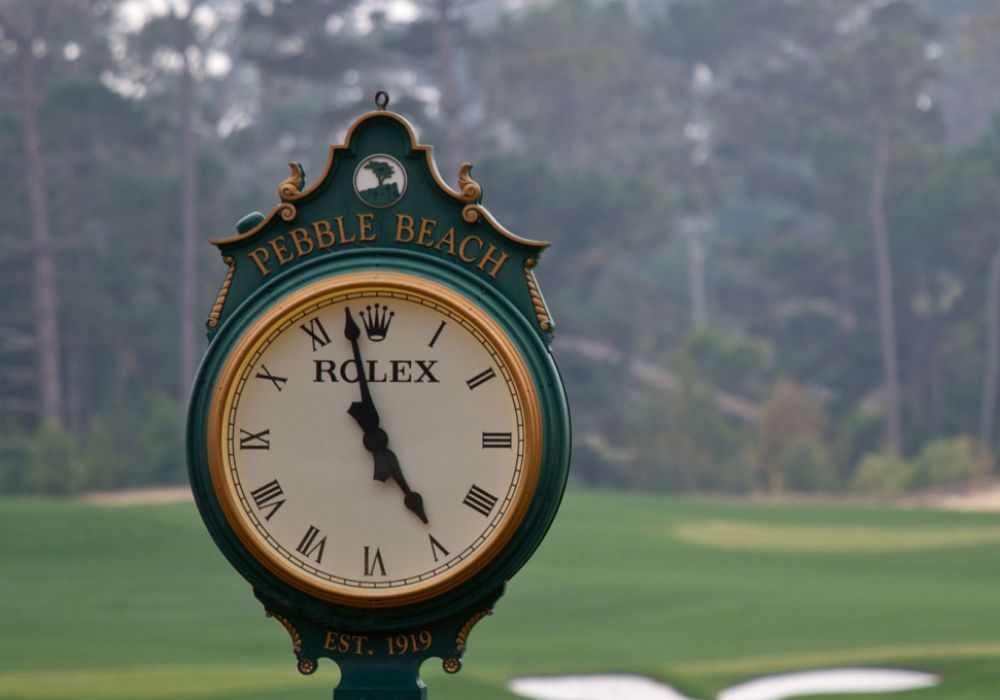 It's a glorious day and you're feeling super lucky. There's a gentle breeze in the air and you're ready to tee it up at your favorite golf course. And what's more, your playing partners are your best friends. How fortunate are you?
And then that dreaded text shows up. Your 3 pm meeting with the Boss has been moved up to 2 pm. Oh boy -  You actually thought you could squeeze in a 9 hole round of golf over an extended lunch break. Doesn't your Boss know it's Masters Week? And it's not like you're playing 18 holes of golf.
So you begin to do the math...
...or try at least.
An hour thirty, you're thinking...
But now you're getting anxious. How long does a 9-hole round of golf take?
Well, my fellow golf aficionados, we're here to answer that burning question: "How long do 9 holes of golf take?" Brace yourselves for a delightful journey into the amusing truths and crazy events that influence whether you make it back for that 2 PM Meeting.
In the world of golf, time is a fickle friend, and understanding the pace of play is crucial for both seasoned golfers and beginners alike. In this entertaining expose, we'll delve into the factors that affect the time it takes to play a 9-hole round, the expectations you should set, and some witty tales from the fairway. By the end of this read, you'll have a newfound appreciation for the art of managing time on the golf course. And if you get stuck waiting on that troublesome foursome ahead of you, you'll have some super fun stories to lighten the moment and the wait.
So, how long does it take to play 9 holes of golf? If you typically play 18 holes - 9 should be about half that time. If you're lucky, you can finish in under 2 hours. But if you're like most people, it'll probably take between 2 to 4 hours. And that's not even taking into account weather delays, beer breaks, equipment failures, or trying to figure out if you went out-of-bounds. (we've all been there).
But why does it take so long to play such a seemingly simple game? Let's break it down.
Size Matters: The Average Length of a Golf Course
Most golf courses are between 3,000 and 7,000 yards long. On average, a 9-hole course can vary in length from 2,500 to 3,500 yards, depending on the layout and design. That might not sound like much, but when you factor in things like elevation changes and hazards, it can take quite a while to get from the tee box to the hole. And if you choose to walk and carry your clubs, you can expect to log over 3 miles for 9 holes on a typical 18-hole golf course.
Another factor that will affect the pace of play is the course layout. Some of the modern resort courses are designed for golf carts and feature long distances between holes. However, many of these courses still allow walkers but the walk between holes can often take more than a few minutes.
However, if you're playing 9 holes on a par 3 executive course you can sometimes get around in under 1 hour. So, if you're trying to gauge how long it will take you to play 9 holes, keep the course length in mind.
Party of One or a Golfing Foursome?
It's no secret that the number of players in your group can have a huge impact on the time it takes to play 9 holes of golf. As a general rule, the more players you have, the longer it will take to finish the full round.
If you're playing by yourself, you can expect to play faster and finish a 9-hole round in about 2 hours or less - an hour and a half is not out of the question. If you're playing with a foursome, you can expect the round to take between 2 and 2.5 hours  The more golfers playing in your group, the longer it will take to play each hole. You have to wait on everybody to take their shot.
Remember, it's a game of courtesy and respect, even when you have to wait on another golfer. And don't forget, golf is a social sport; it's not just about hitting the ball but also enjoying each other's company and a leisurely walk on the course.
The Clock Is Ticking: The Average Time per Hole
Wondering how long the average golfer spends on a single hole? The average time per hole will vary depending on whether you're playing a par 3, par 4 or a par 5. Or whether you're riding or walking. How about the number of players in your group? And let's not forget about the length of the course.
Here are times you could expect on a decently paced round for the average person.
The Average Time per Hole
Par 3 - 10 Minutes
Par 4 - 13 Minutes
Par 5 - 18 Minutes
Open Fairways or a Sea of Sand and Water: What's the Difficulty of the Course?
Not all golf courses are created equal, and the difficulty of the course is yet another factor that can have a significant impact on how long it takes to play 9 holes of golf. Factors such as narrow fairways, ubiquitous hazards, and challenging greens can make a course more difficult and as a result much longer to play. If it's tree lined with deep rough you could spend a bit of time trying to find your ball. This could lead to a round that's easily over 2 hours and maybe closer to 3. So, before you tee off, consider the course's difficulty to get a better idea of how long it will take to complete those 9 holes.
A Walk in the Park or Riding Shotgun?
If you're a serious golfer you've probably heard the expression, "Golf is a good walk spoiled" But in all seriousness, walking the course can be a pleasant and leisurely experience and a great way to burn some extra calories. However, it probably adds 20 -30 minutes to a 9-hole round.
On the other hand, using a golf cart can speed up the process considerably, especially if you typically play golf with a foursome. But let's not forget about the course rules. If you're in a cart, is it cart path only? That will definitely add some time. Ultimately, your choice between walking and riding will depend on your preference and physical fitness, but the potential impact on your playing time is worth noting.
Newbie on the Green vs The Fairway Prodigy
Skill level is another critical factor in determining how long it takes to play 9 holes on an average golf course. Beginners often take longer to complete a round due to their lack of experience and understanding of the game. Simply put, they hit more shots and spend more time looking for their golf balls - a lost ball can certainly be par for the course.
Low handicappers, on the other hand, are well-versed in the finer points of the golf game. Better golfers will hit fewer shots and will play most holes from the fairway and reach most greens in regulation. Plus advanced golfers know how to get around a golf course even when they're having a bad day. You probably won't find them looking for lost balls.
If you're a beginner, don't worry; everyone starts somewhere. Just remember that with patience and practice (and more practice...), you'll become better, faster and more proficient over time.
Faster Than a Speeding Golf Ball: Ready Golf
Ready golf is a term used to describe a faster, more efficient style of play. In an effort to moderate slow play the USGA updated the Rules of Golf in 2019 encouraging golfers to play ready golf. This approach encourages golfers to be prepared for their shot, regardless of their position on the course or the order of play. Keep your golf bag organized so you're not fumbling around looking for a club or accessory. Then swing away when it's safe rather than waiting for golfers behind you.
By playing ready golf even in match play, you and your group can significantly reduce the time it takes to play nine holes, making the experience of playing golf more enjoyable for everyone involved. Many golf courses and country clubs have adopted ready golf as a locule rule. So, why not give ready golf a try? You might just find yourself finishing those 9 holes nearly half an hour early.
The Wild Card: Factors Beyond Your Control
There are several other factors that can influence how long it takes to play 9 holes of golf. Are you playing on an empty golf course? Maybe you have the first tee time and you get to set the golf pace. What if you're playing a busy golf course? If you're playing a Saturday morning at a popular course 2 and a half hours to 3 hours of slower play may be the norm. What about country clubs -  fewer members, less play, quicker rounds.
What about the unpredictable element of mother nature? You started playing golf under sunny skies and were humming along at a reasonable pace of play but then the weather took a turn for the worse. Now, amidst heavy intermittent showers you're stopping and starting. So much for that good pace of play and finishing in about two hours. You may even end up playing fewer holes.
What about course maintenance? If the greens have been aerated you're limited to two putts. This could actually speed up play since you're probably not spending a lot of time lining up putts or worrying about 3 putting. However, what if the fairways are under repair and golf carts are resigned to the cart path only?
Obviously, most of these factors are beyond your control, but being aware of them can help you better estimate your playing time and allow you to plan accordingly.
The Final Putt: Are You In A Hurry?
Ultimately, the time it takes to play 9 holes of golf depends on a number of factors, including course length, the number of players, average time per hole, course difficulty, whether you're walking or riding, skill level, adherence to ready golf principles, and various external factors. While it's difficult to pinpoint an exact time for everyone, most golfers can expect to spend anywhere from 90 to 135 minutes on a 9-hole round.
Remember, the most important aspect of golf is to enjoy the game, the outdoors, and the camaraderie with your fellow players. While it's helpful and good golf etiquette to be mindful of the time, don't forget to take in the beauty of the course and the joy of the game. With practice and experience, you'll naturally become more efficient and skilled at navigating the golf course, allowing you to enjoy the best of both worlds - a timely round and a beautiful golf experience.
So, grab your golf bag, head to the course, and remember that the best way to measure your time on the links is to stay in the moment and enjoy the walk (or ride)!
Thanks for visiting. We can't wait to see you again!
"Hit 'em long and straight"
Lawrence
If you love walking the golf course here is some must-have gear.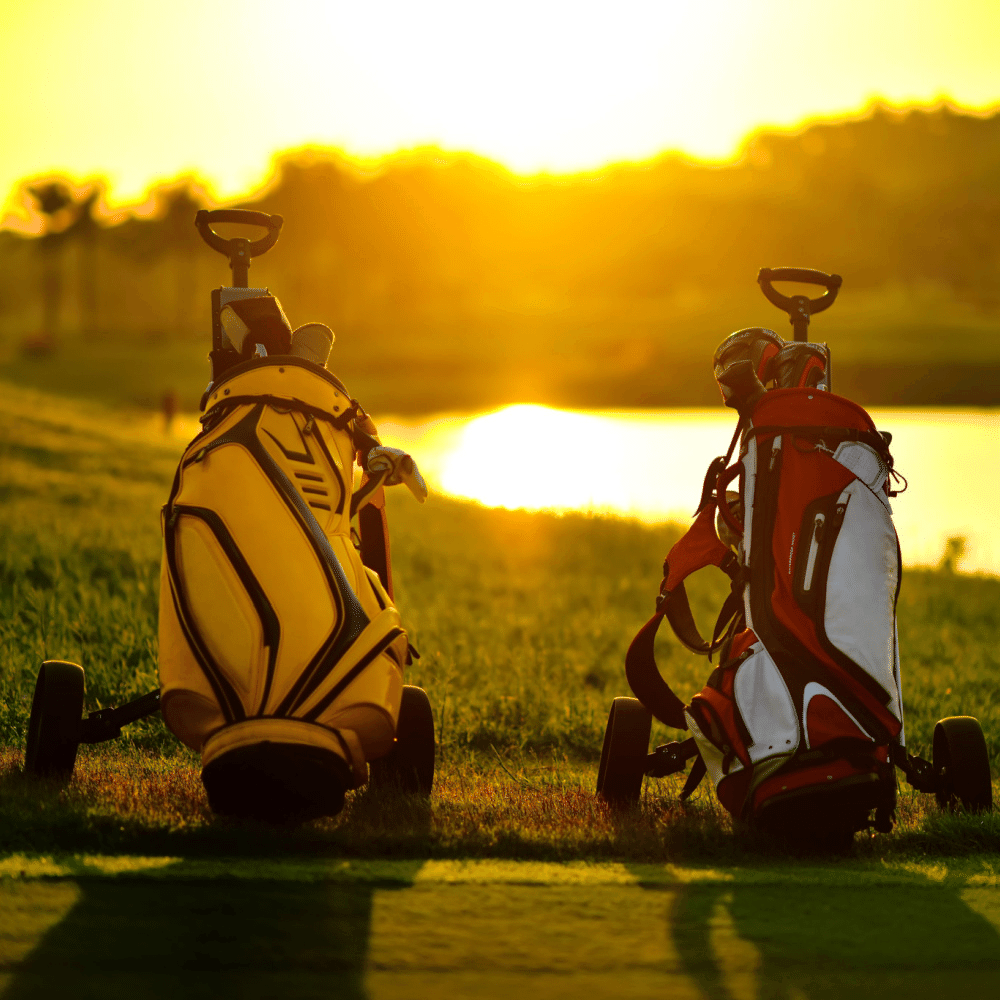 Here's a great option for executive courses or a quick round on a short course.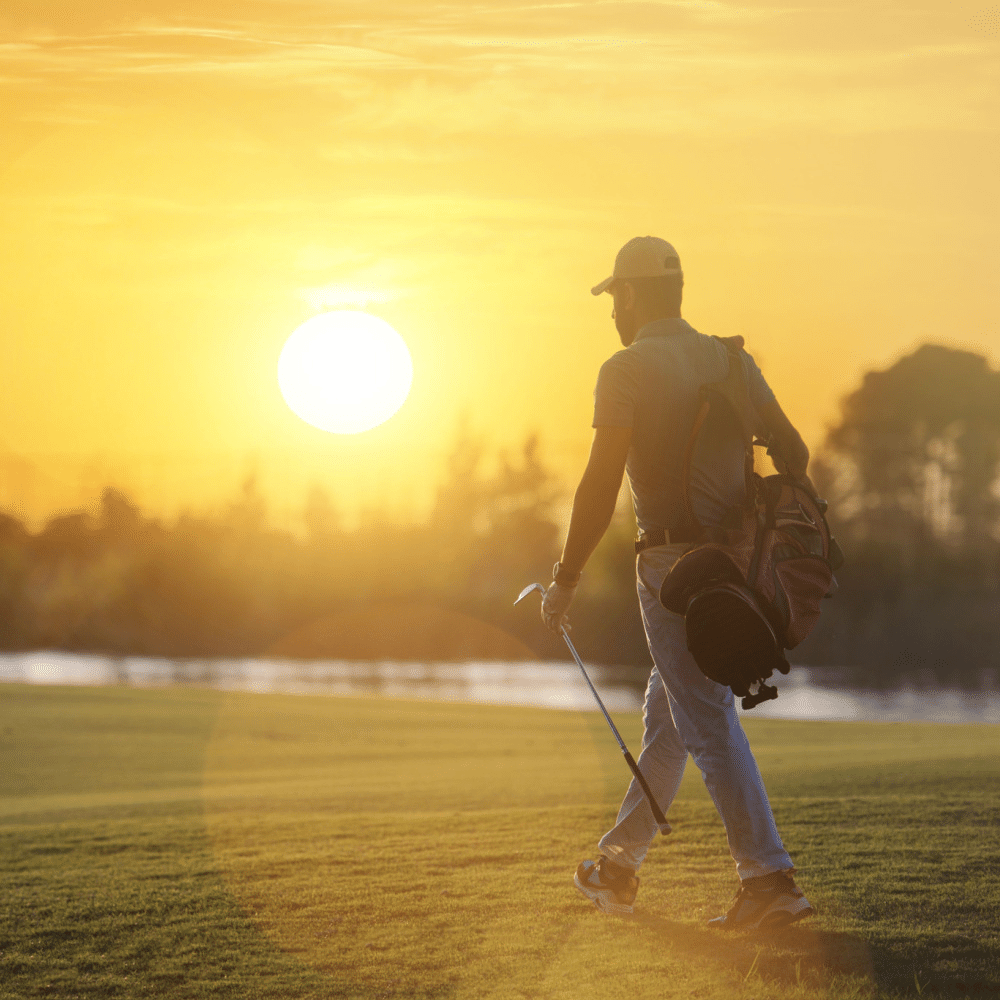 If you're walking look for comfortable golf shoes.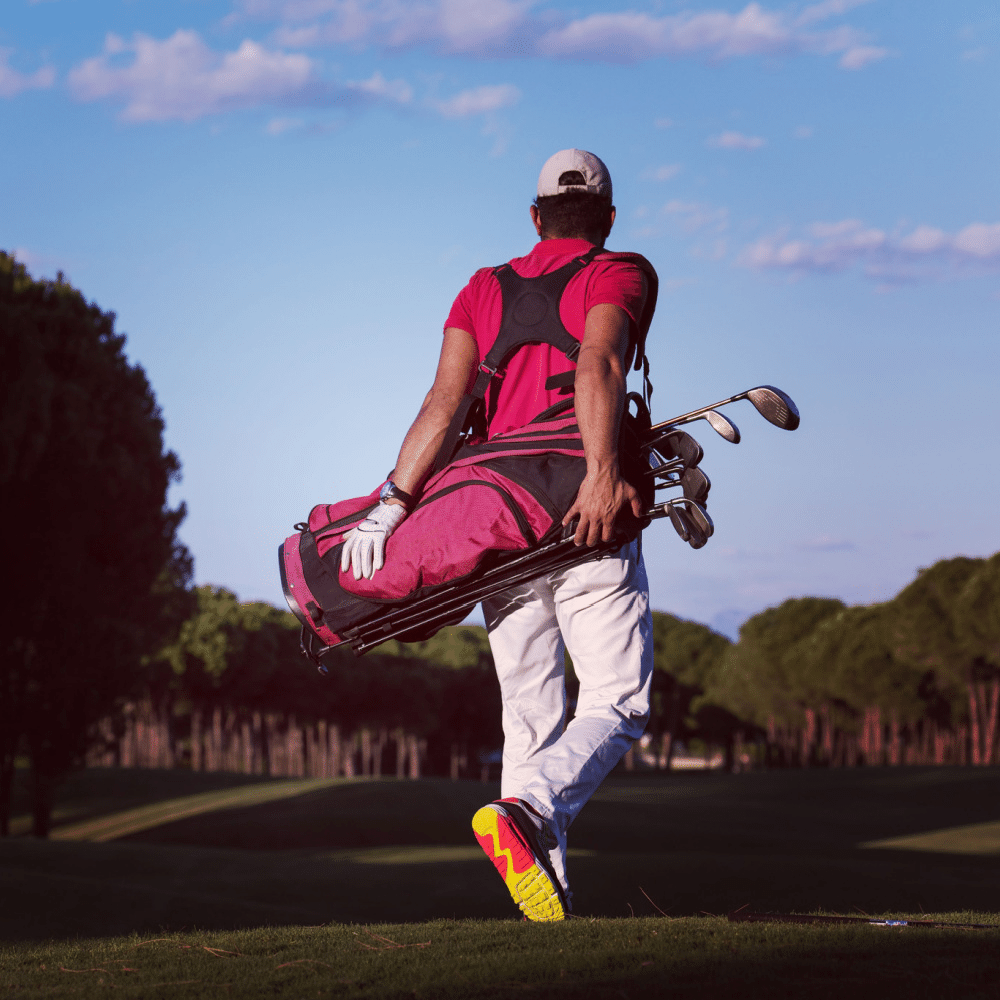 These golf accessories will help speed up the round.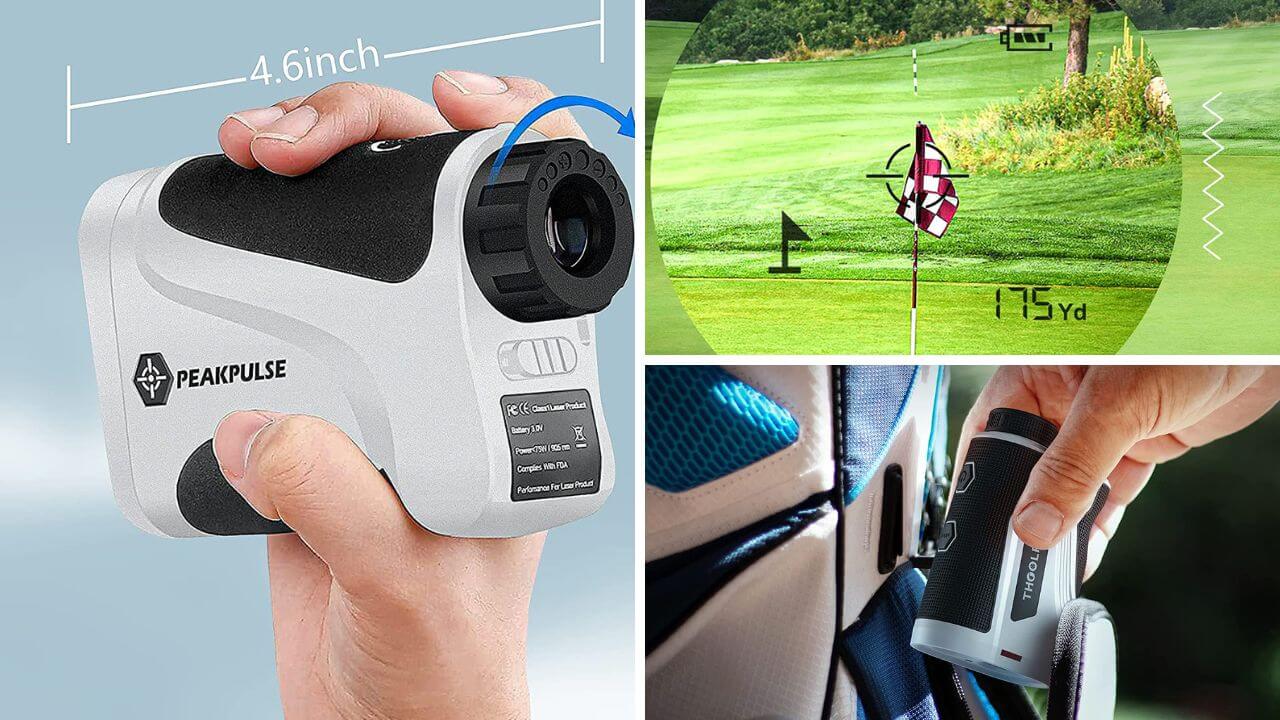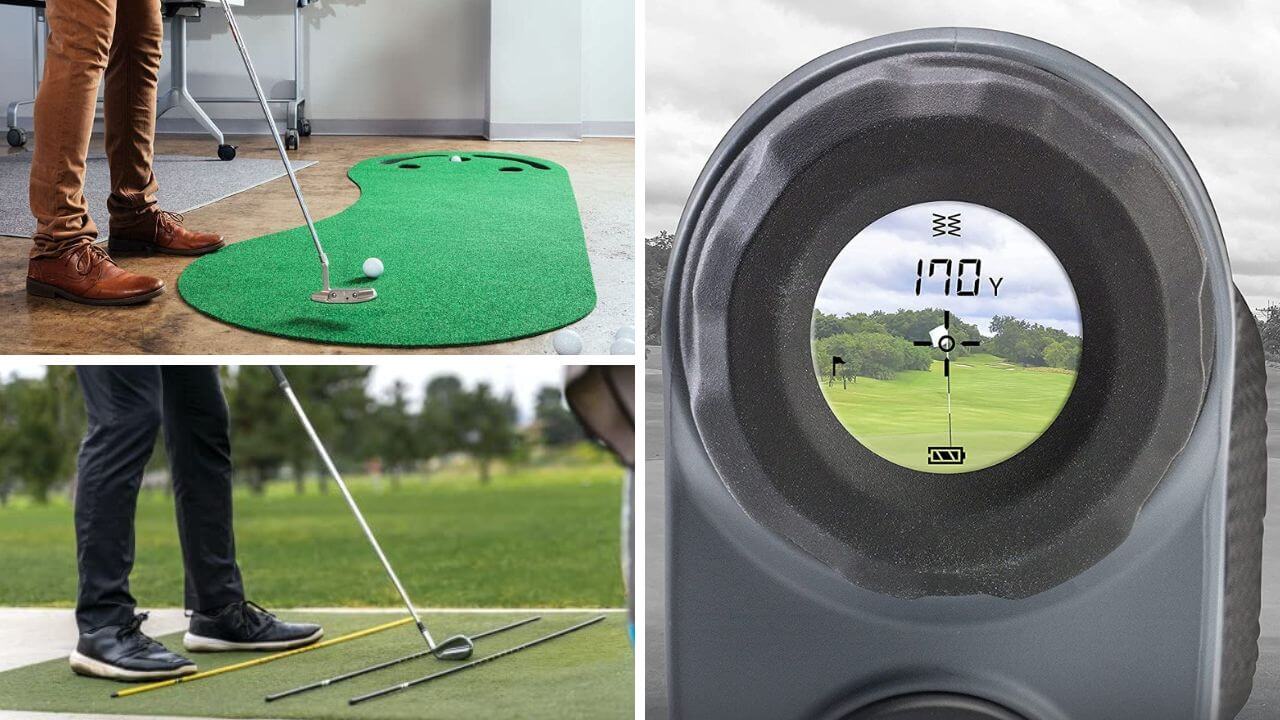 Looking to upgrade your fashion game?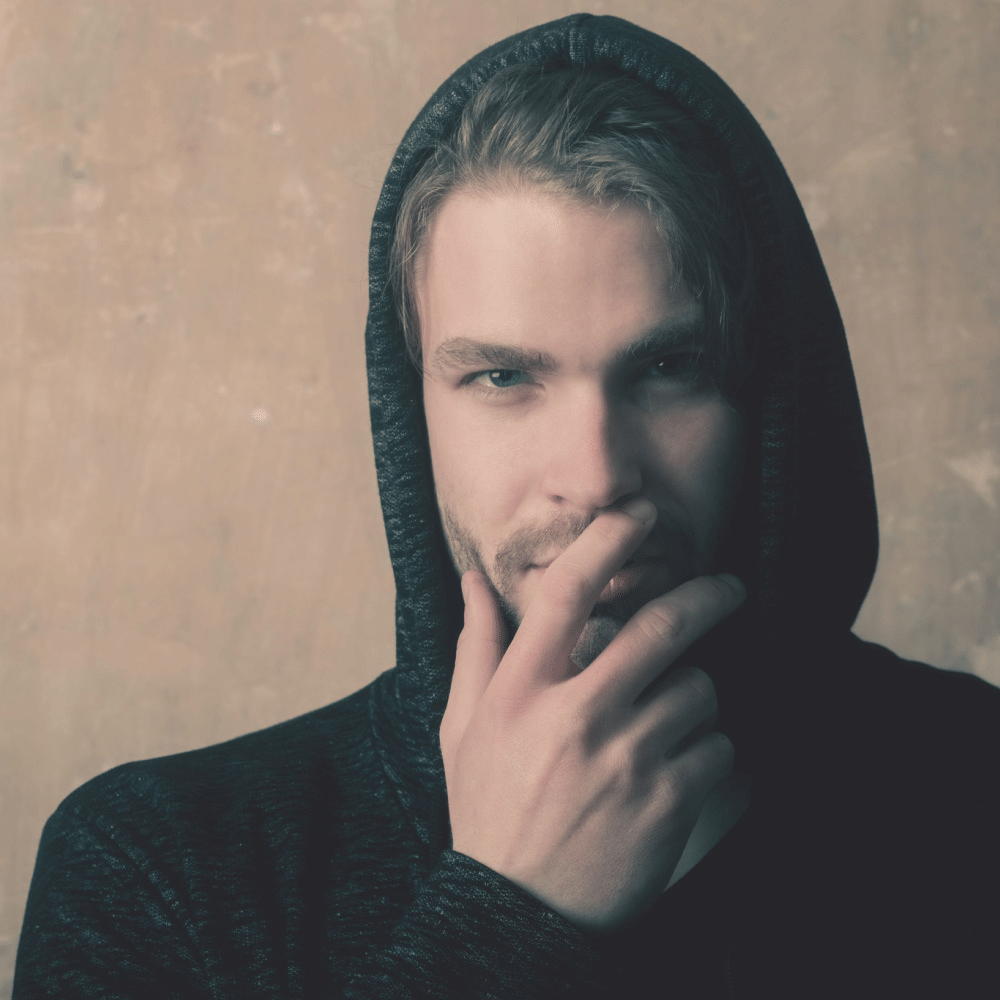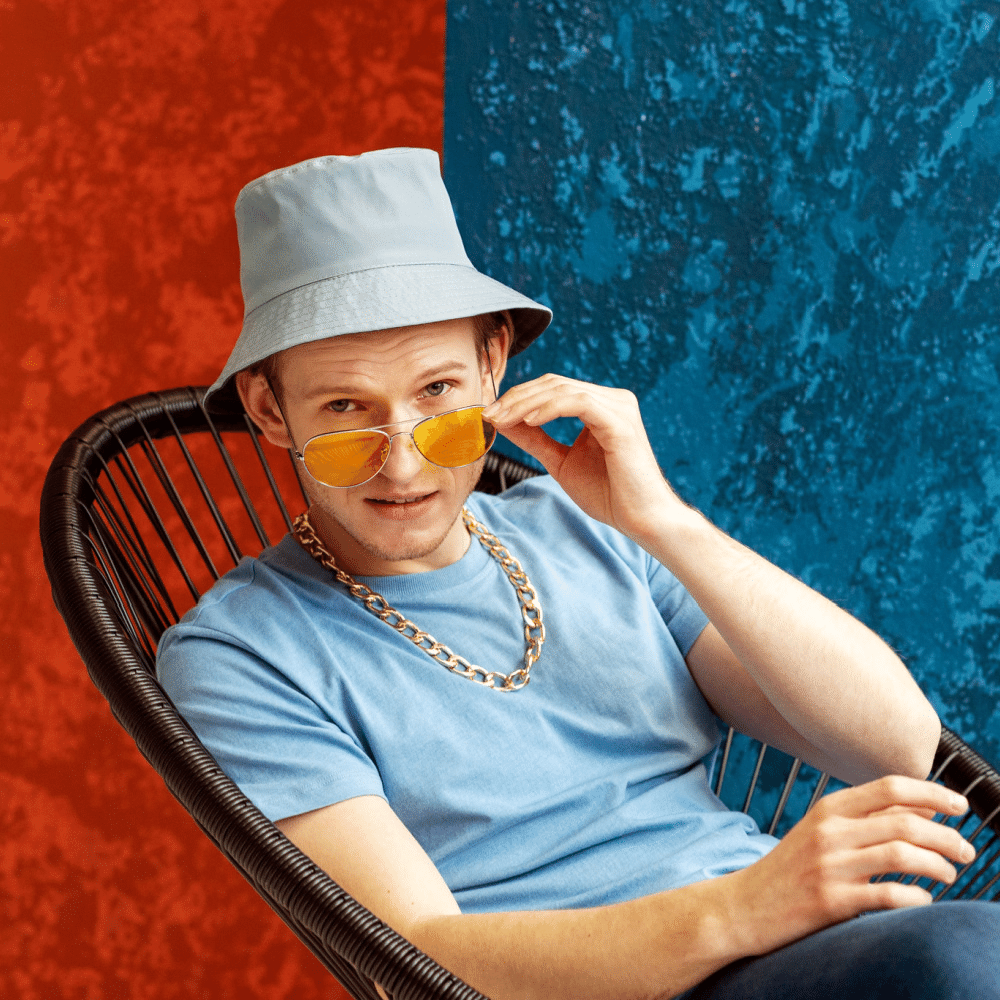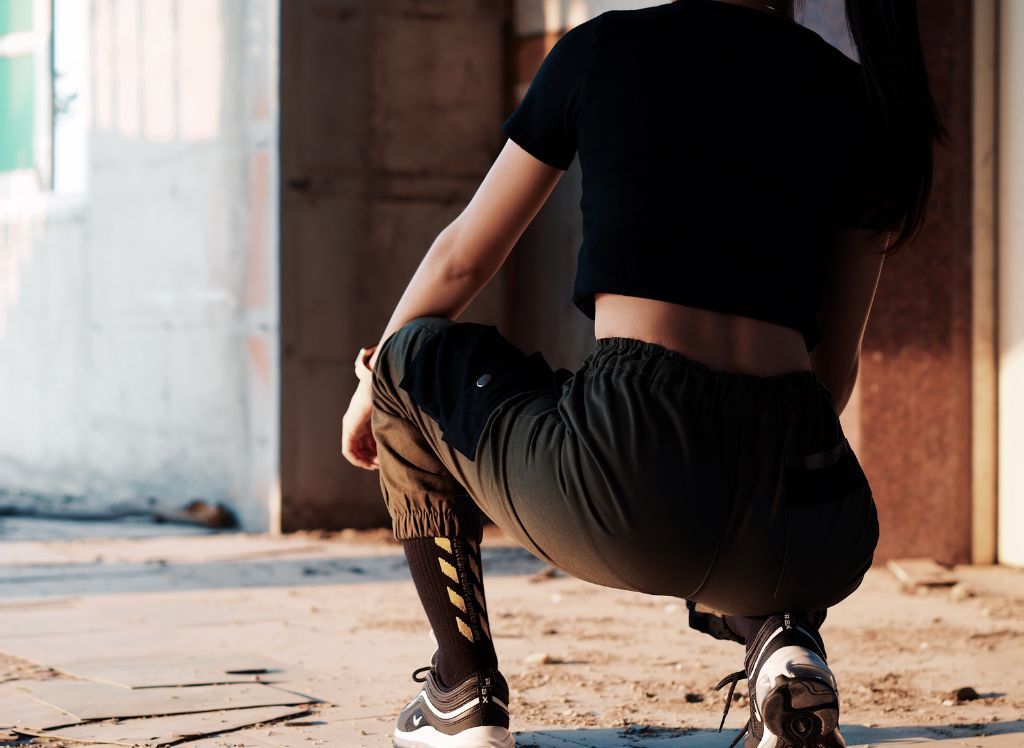 Looking for a few more laughs on the links?